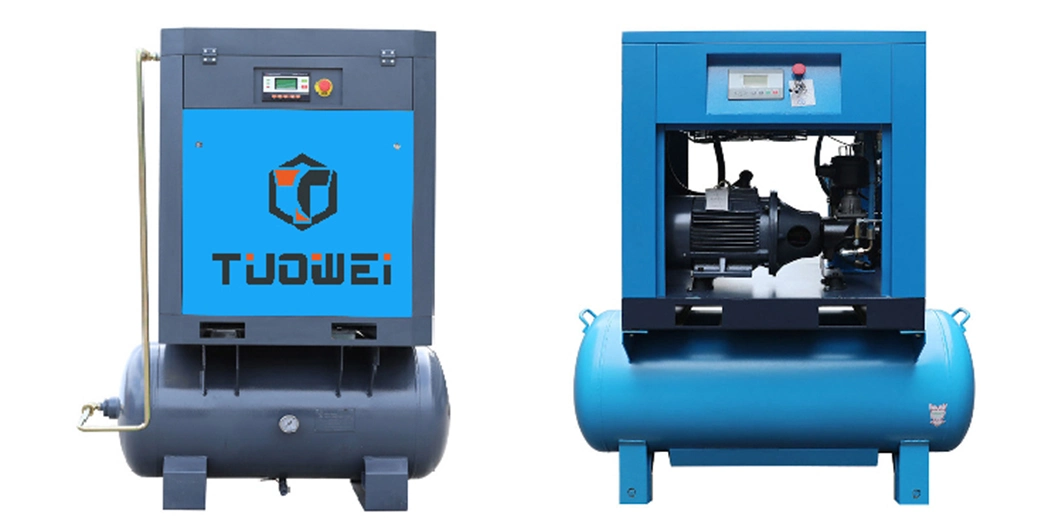 Model

Working Pressure

Capacity

Motor Power

Noise level

Lubricant oil

Air tank

Dimension(mm)

Net Weight

Psi

bar

Cfm

m3/min

kw/hp

(

dB)

(L)

(L)

L

W

H

KGS

SGT08

116

8

39

1.1

7.5/10

63~67

5.4

300

1620

720

1470

380

145

10

32

0.9

SGA11

116

8

53

1.5

11 /15

63~67

7

500

1620

720

1600

420

145

10

46

1.3

SGA15

116

8

81

2.3

15/20

63~67

8

500

1620

720

1600

450

145

10

74

2.1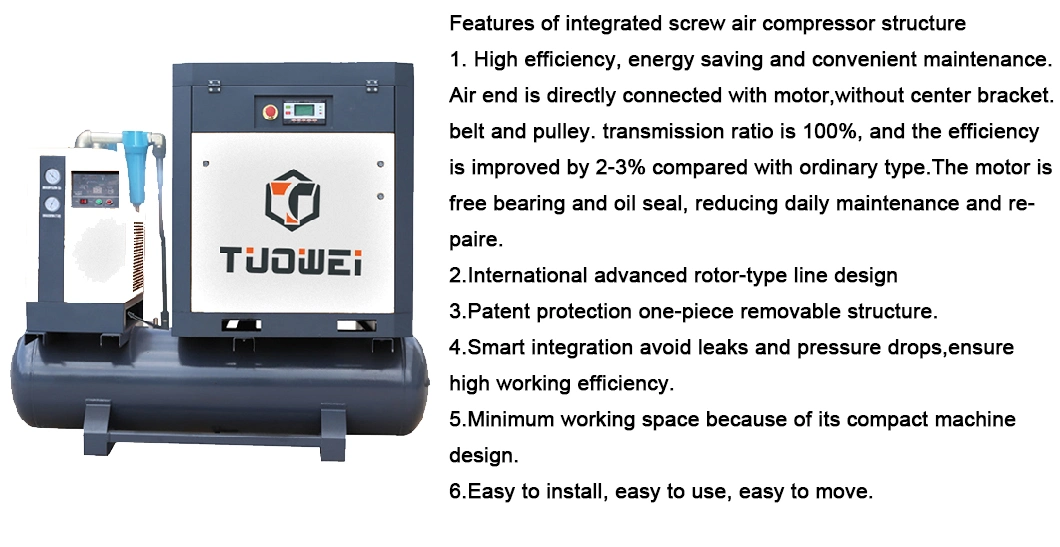 Smart Integration

1.Going far beyond combining the compressor, dryer and filters in one package, smart integration also:
• Eliminates vulnerable interconnecting piping
• Minimizes pressure losses and drops
• Integrates the compressor, dryer and filter into an energy-reducing, optimized system
• Incorporates the entire supply-side system into one whisper-quiet package, enabling installation virtually anywhere
• Provides generous space to promote cooling and to allow unobstructed service
2. Dry and Clean Compressed Air
• All Air System packages come fully equipped with an integral, energy-saving air treatment center including a high-performance air dryer and filtration pack to remove water, oil and particles from the air stream.
• All components are perfectly matched to deliver the right air quality to increase air-powered tool and system equipment life.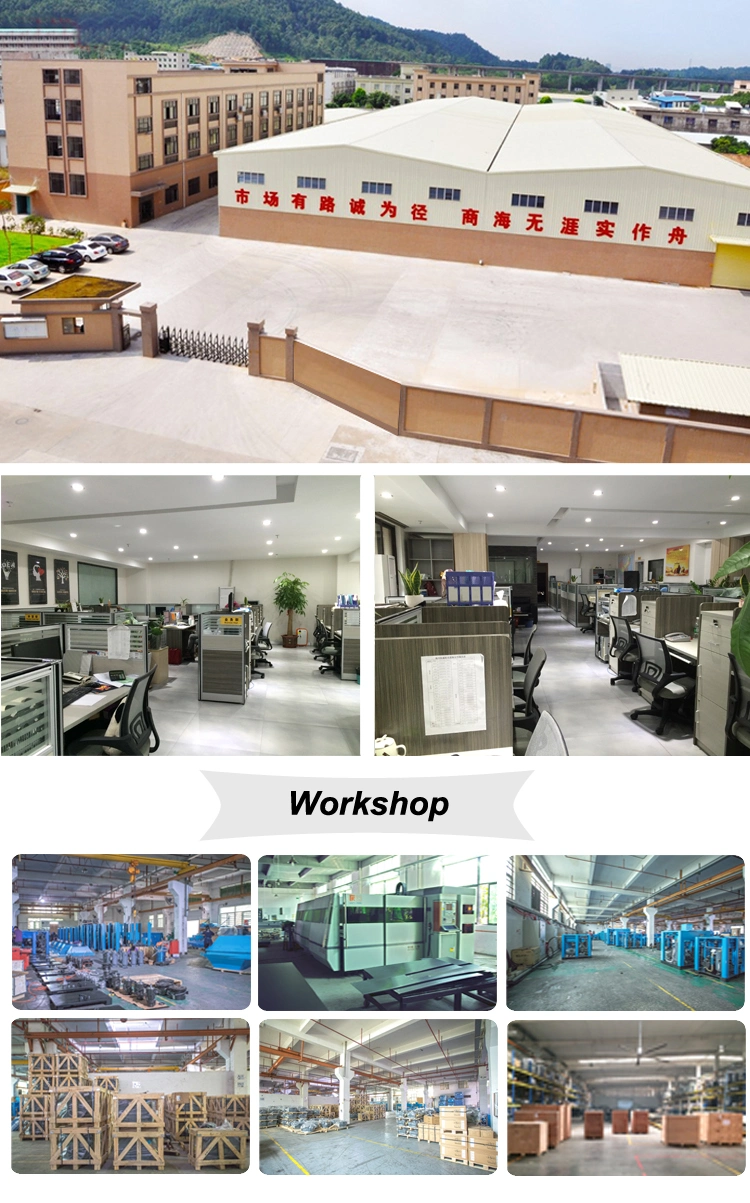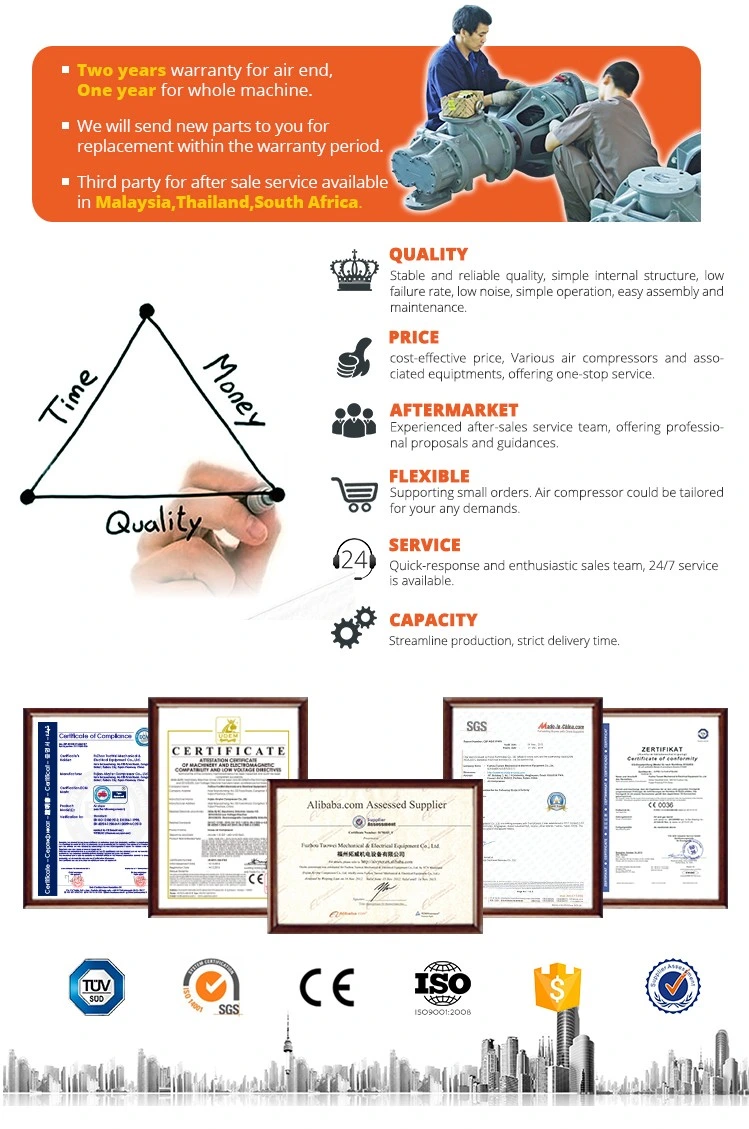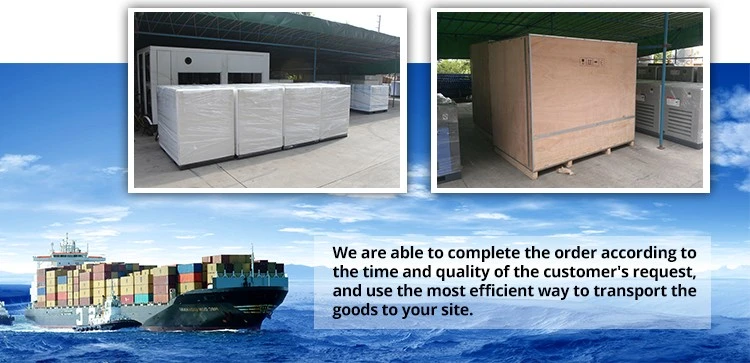 Q1: What is the rotor speed for the air end?
A1: 2980rmp.
Q2: What's your lead time?
A2: usually, 5-7 days. (OEM orders: 15days)

Q3: Can you offer water cooled air compressor?
A3: Yes, we can (normally, air cooled type).
Q4: What's the payment term?
A4: T/T, L/C, Western Union, etc. Also we could accept USD, RMB, and other currency.
Q5: Do you accept customized voltage?
A5: Yes. 380V/50Hz/3pH, 380V/60Hz/3pH, 220V/50Hz/3pH, 220V/60Hz/3pH, 440V/50Hz/3pH, 440V/60Hz/3pH, or as per your requests.

Q6: What is your warranty for air compressor?
A6: One year for the whole air compressor(not including the consumption spare parts) and technical supports can be provided according to your needs.
Q7: Can you accept OEM orders?
A7: Yes, OEM orders are warmly welcome.
Q8: How about your customer service and after-sales service?
A8: 24hrs on-line support, 48hrs problem solved promise.
Q9: Do you have spare parts in stock?
A9: Yes, we do.
Q10: What kind of initial lubrication oil you used in air compressor?
A10: TOTAL 46# mineral oil.


There are other types of air compressors and accessories in the store, you can check it in the store or send a message to me
If you have any questions, please don't hesitate to contact us. Thanks!