Oxygen Gas Production Line for Oxygen Compressor Filling
PRODUCT OVERVIEW
1.
Oxygen Gas Production Line for Oxygen Compressor Filling
Discription
Eter
Oxygen Gas Production Line for Oxygen Compressor Filling
is consisted of screw air compressor, refrigerant dryer and filters, air buffer tank, Eter PSA oxygen generator, oxygen buffer tank, oxygen booster and cylinder filling station. It can
produce oxygen with 95±1% purity and fill in cylinders.
As a complete system, Eter Mobile Small Oxygen Plants Cylinder Refilling Plant Factory can be widely used for oxygen gas station and hospitals.
2.
Oxygen Gas Production Line for Oxygen Compressor Filling
Features
Time proven PSA technology ensure the stable and economical of the system.
Can produce oxygen based on the actual demand
Automatically control and monitor
Easy installation and operation and maintenance
Small machine room area
Energy saving
Oxygen Gas Production Line for Oxygen Compressor Filling
Model
Model
Oxygen Capacity
(Nm3/h)
Oxygen Purity
%
Filling Pressure
(Mpa)
Filling Capacity
(Cylinders/Day)
ETS-B3
3
93±3%
15
(Can be customized)
12
ETS-B5
5
20
ETS-B10
10
40
ETS-B15
15
60
ETS-B20
20
80
ETS-B25
25
100
ETS-B30
30
120
ETS-B40
40
160
ETS-B50
50
200

Note:
Filling capacity based on 15Mpa pressures&40L cylinder volume &24 operation hours per day

4. Quality Control Process
ETR Enigineering & Technology,clients can be sure of the quality of ETR solution. ETR uses only the best suppliers and components. And all oxygen generators are tested & commissioned by professional Experts to make sure everything is qualified before they leave the factory.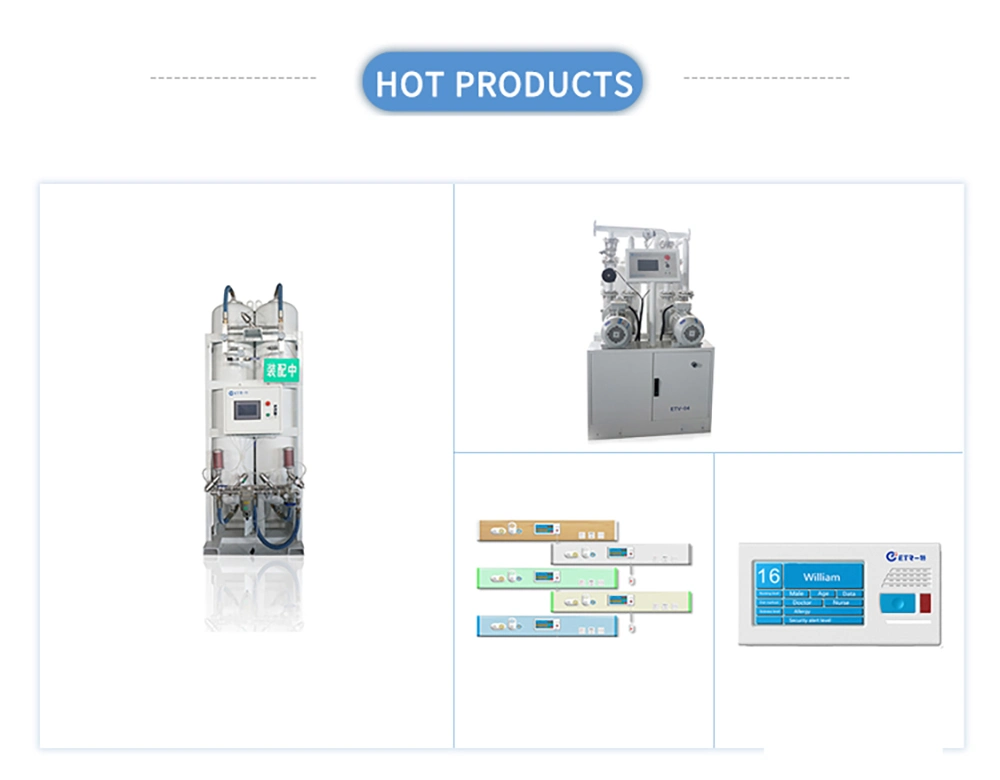 COMPANY OVERVIEW
1.Basic Information about ETR
Founded in 2003, Hunan ETR Electronic Medical Project stock Co., Ltd. has developed into a state-level high-tech enterprise. Consisting of top R&D team has developed four series of products over the past decade, including the solutions for digital smart medical wards, the integrated solutions for medical gas system, the integrated solutions for digital medical cleaning system and the solutions for ward nursing (calling) system, through independent R&D and production with market demand as the orientation. ETR
has successfully been listed on the NEEQ (National Equities Exchange and Quotations)
with
stock code of 839074
in 2016.
The Company has passed
CE certification
and the
ISO quality management system
certification, and gained a variety of certificates, including ISO9001 Quality Management System Certificate, ISO13485 Medical Device Quality Management System Certificate, ISO14001 Environmental Management Quality System Certificate.
2.

WorkShop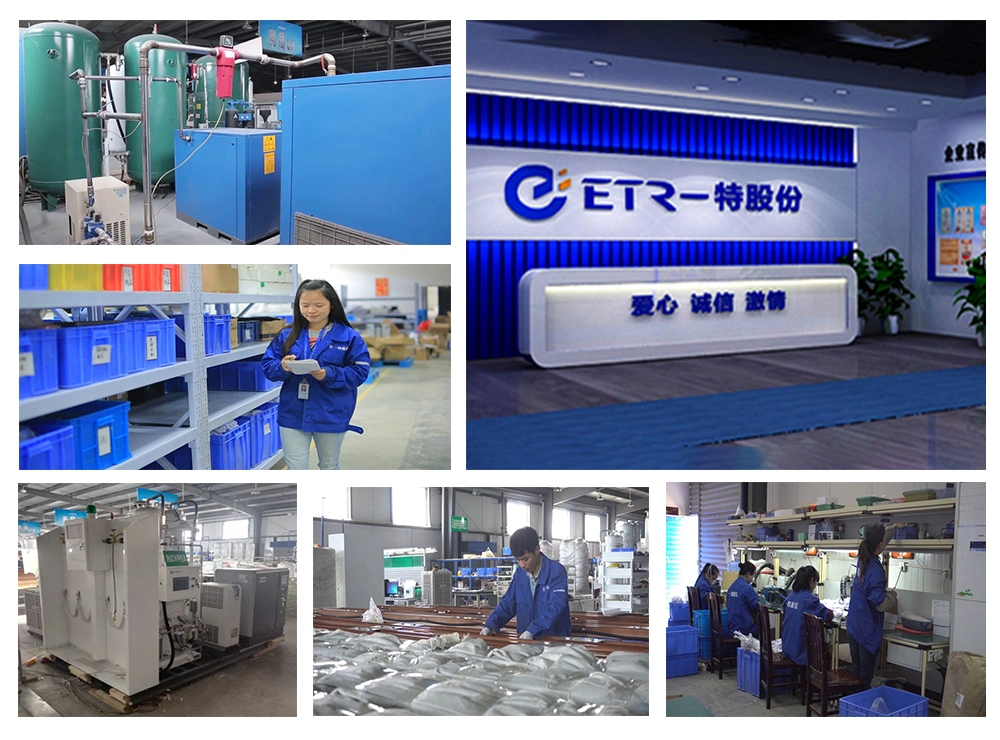 Domestic Cooperated Hospital
ETR has currently cooperated with over 100 hundreds hospital at domestic, while export its medical gas system, etc through its agency all over the world. ETR has rich experience in helping our customers provide integrated solution including before sales direction, consultancy and after-sales installation and maintain, for domestic project detailed information, please check with our sales team.
Certifications
We has passed CE/ ISO quality management system and SGS certification to make sure our products quality is qualified and very good for market.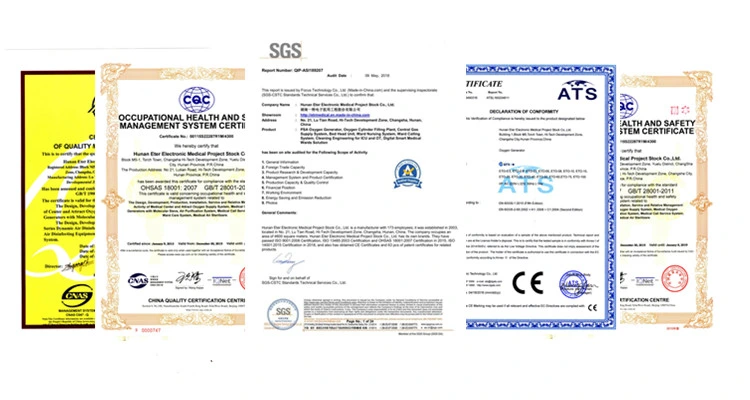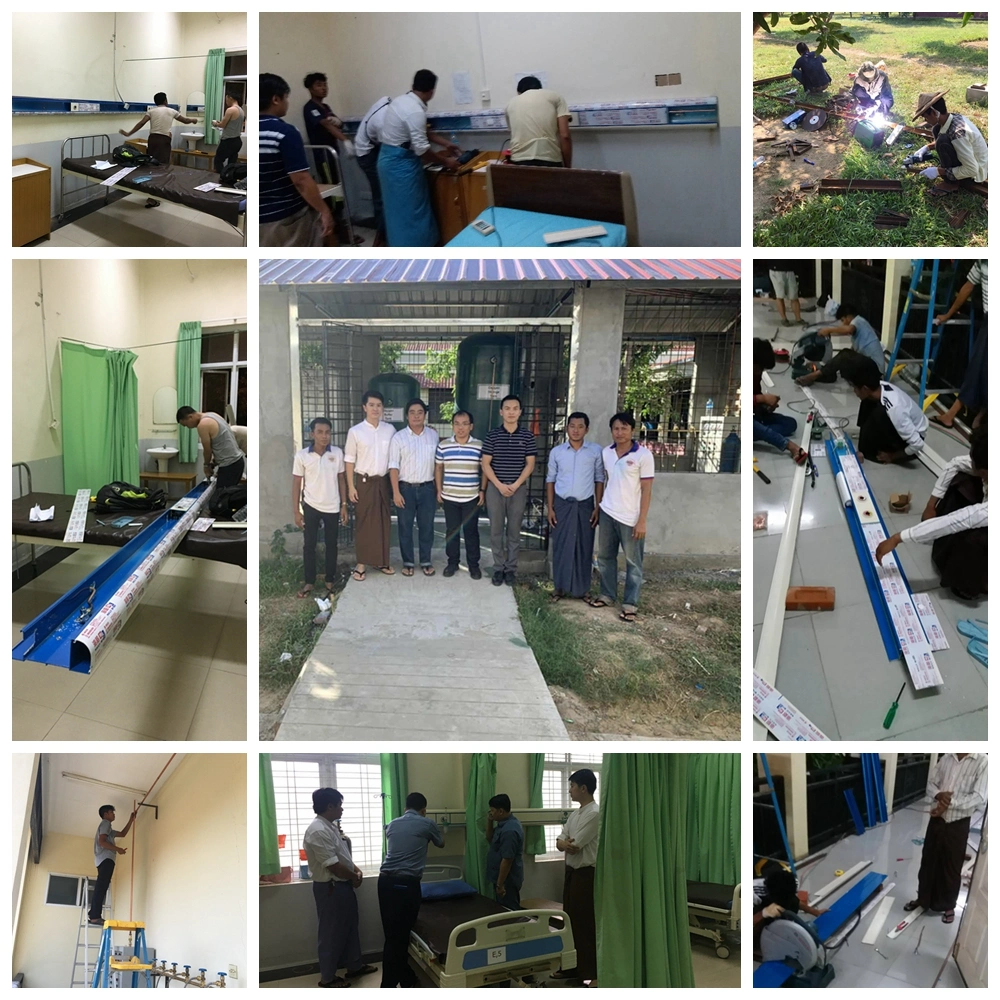 AFTER SALES SUPPORT
Warranty
The Guarantee/Warranty Period shall be a period of twelve months after on-site startup & commissioning or eighteen months after shipment, whichever occurs first. If any trouble or defect, originating with the design, material, workmanship or operating characteristics of any Goods, arises at any time during GUARANTEE/WARRANTY period, ETR shall, at his own expense and as promptly as possible, make such alterations, repairs and replacements.
On-Site Support
ETR can do paid services of on-site startup, commissioning, installation supervision, training, by providing purchaser with the services of qualified English-speaking
engineer at site. ETR shall obtain all permits and licenses required to perform the services under this Agreement.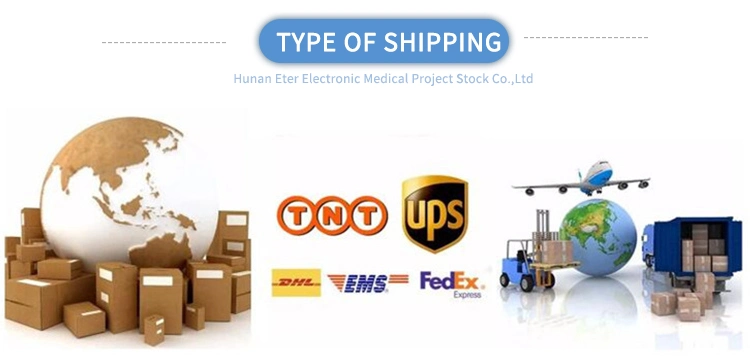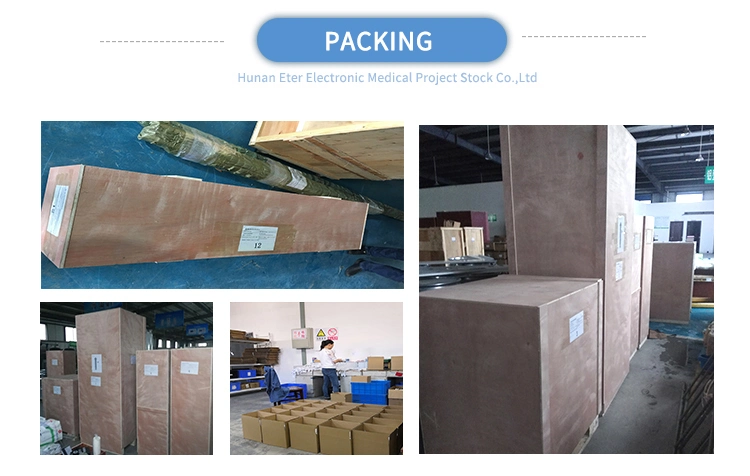 Thanks for your visiting our site and welcome to contact ETR for medical solution,we'll get expertise team to support you.*_*