High Pressure Oil free oxygen compressor
Oil-free oxygen compressor is reciprocating piston type, single action, air or water cooled portable compressor. It is designed for applications where need clean and high quality compressed air.

All pairs of frication of the compressors and boosters are non-lubricated; the discharged
compressed air does not contain oil and oil vapor. This units are not only specially suitable for applications where need high quality compressed air, such as chemical, pharmacy, food, electronic instrument, traffic, telecommunication, light industry, textile, scientific research and so on, but also suitable for other applications which need common air resource as power.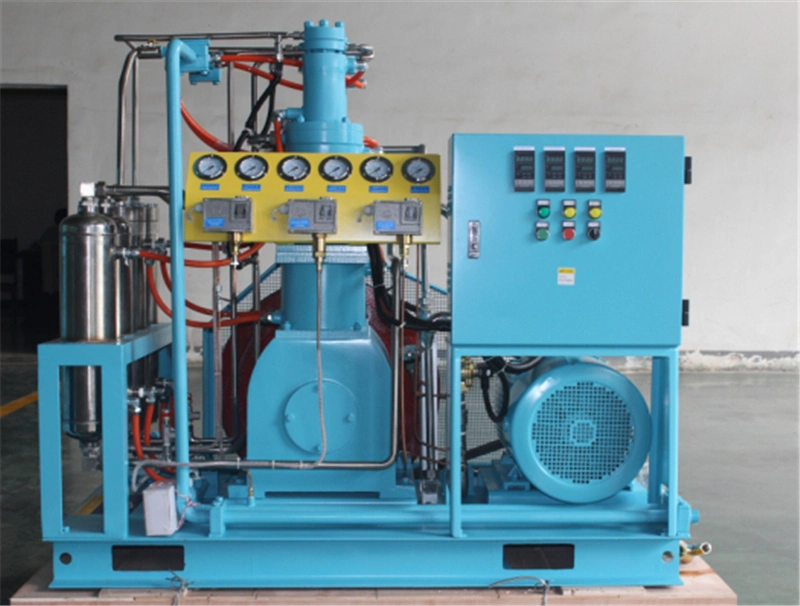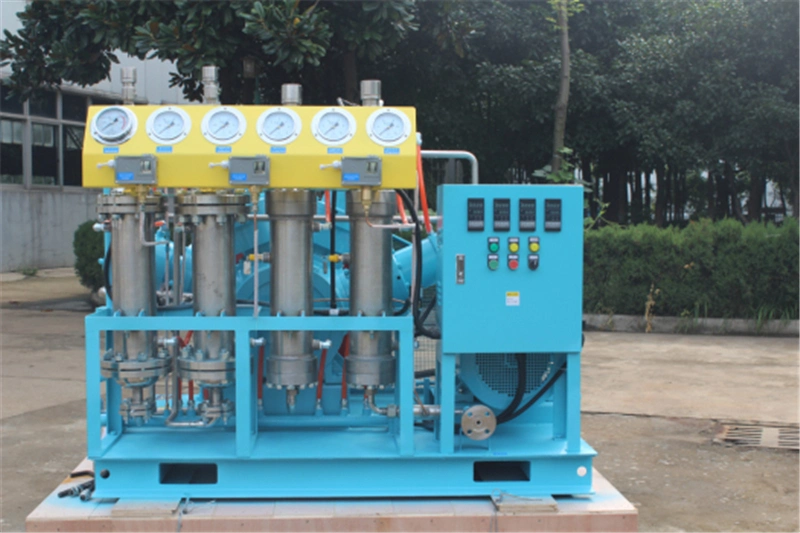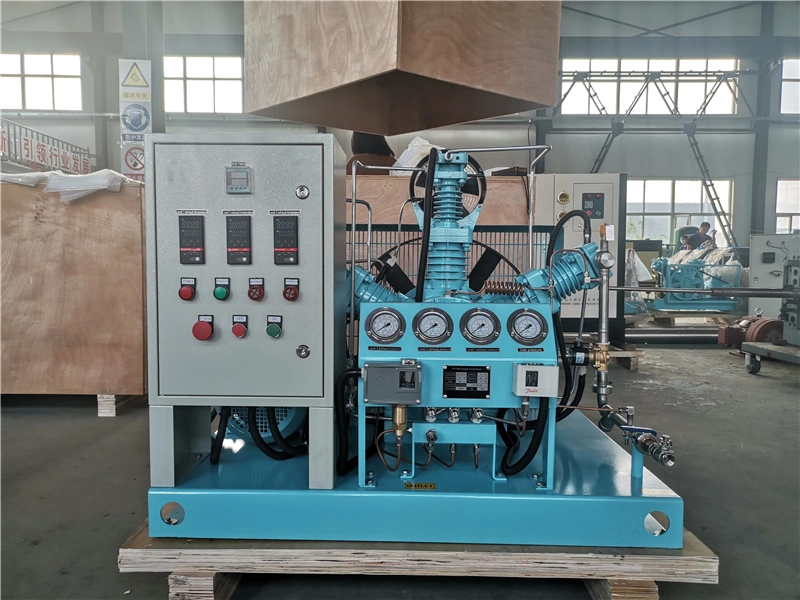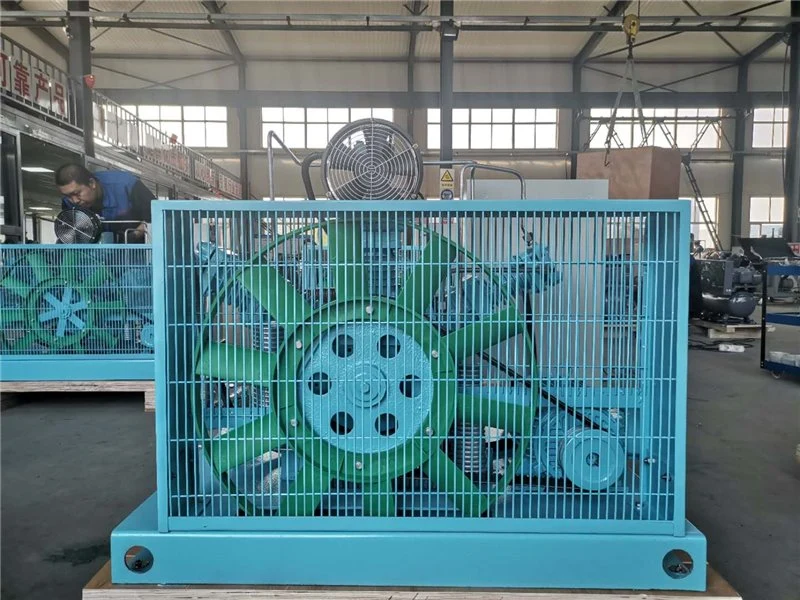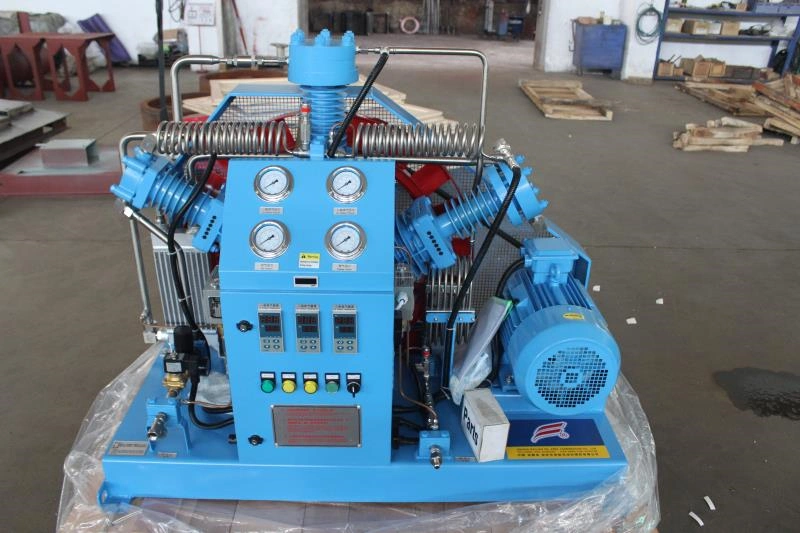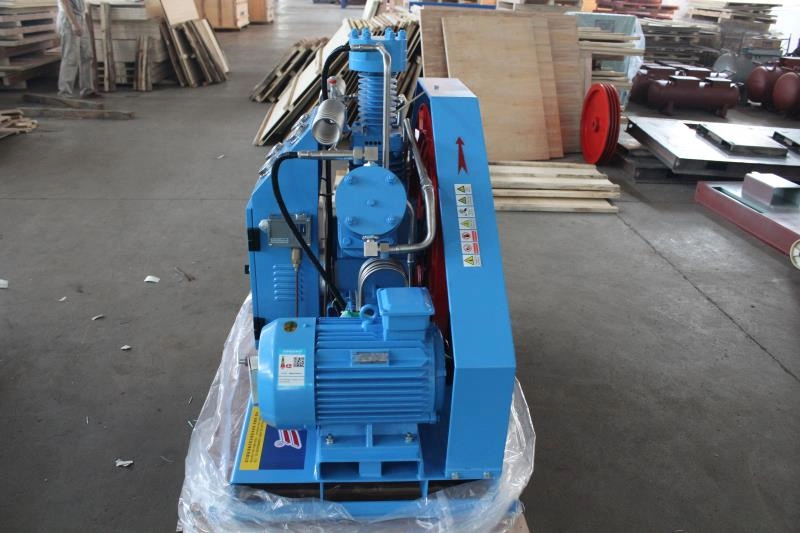 Oxygen Booster Technical Specification

Medium

Oxygen

QTY

Inlet Pressure (G)

4

bar

Inlet Temperature

≤ 40ºC

Out

let Pressure

150 or

2

0

0 bar

Outlet Temperature (after cooling)

≤

50

ºC

Flow rate

20

Nm

3

/h

Piston Stroke

90 mm

Model

GOW-20

/

4-150/

2

0

0

Number of compression stage

4

Instructure

veritical

Number of cylinder

4

Cooling Way

Air or Water

Voltage

as requested

Total power rate

9KW 380V 50Hz

Dimension

1000*1200*1000

mm

(estimated)

Weight

450

kg

(estimated)

Drive way

belt

Material of main parts(touch with gas)

Cylinder

Stainless carbon

Valve

Stainless carbon

Pipe

,

Chiller

Stainless carbon

Delivery

W

ithin 2

0 days from the date of receiving the down payment
Beijing Cape Golden have a range of PSA nitrogen & oxygen generators, membrane nitrogen & oxygen generators, nitrogen purification systems etc, and are widely used in industries of petroleum, oil & gas, chemicals, electronics, metallurgy, coals, pharmaceuticals, aerospace, autos, glass, plastics, food, medical treatment, grain, etc. With years research in air separation technology and rich solution experiences in various industries, Cape sticks to providing our clients with more reliable, more economical, more convenient professional gas solutions.
We have an experienced professional team always ready to be at your service. The sales engineers carefully analyze your specified requirements and offer suitable solutions for you. The after-sale service system guarantees swift response to your problems within 24 hours and their resolutions in the shortest time.Cape is responsible for after-sales services to nitrogen/oxygen generators and other related equipment offered by us.
Cape is dedicated to supplying with our customers with more reliable, more economical and more convenient air separation solutions and professional service.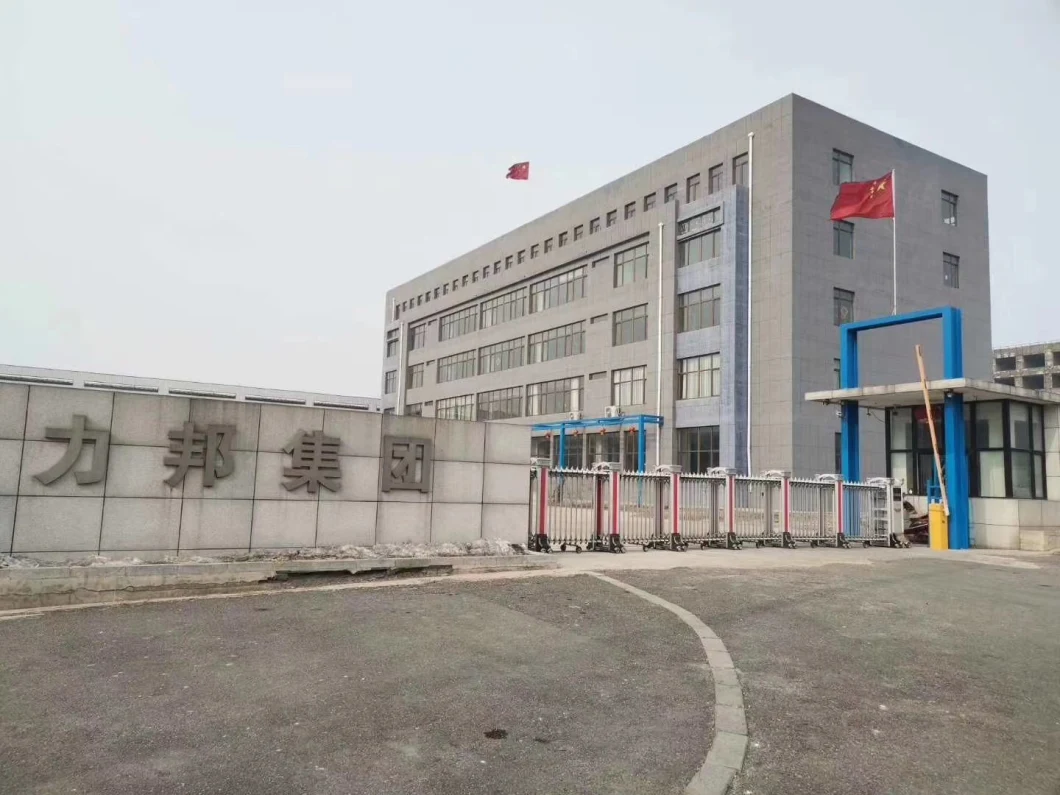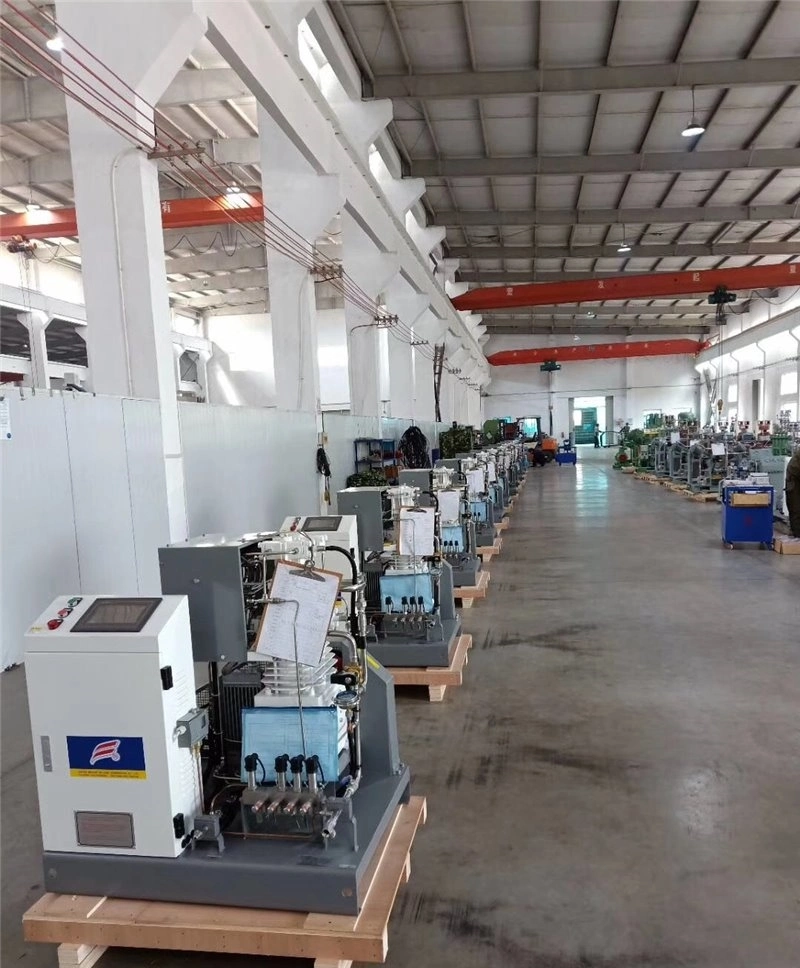 Our COMPANY BUSINESS
Oxygen generator
Movable containerized type oxygen generator
Nitrogen generator
Membrane nitrogen generator
Medical Vacuum system and compressed air machine
High pressure oxygen compressor/ booster
Spare parts&Cosumables of N2/ O2 generators
Equipment selection and matching, technician training, installation and
commissioning.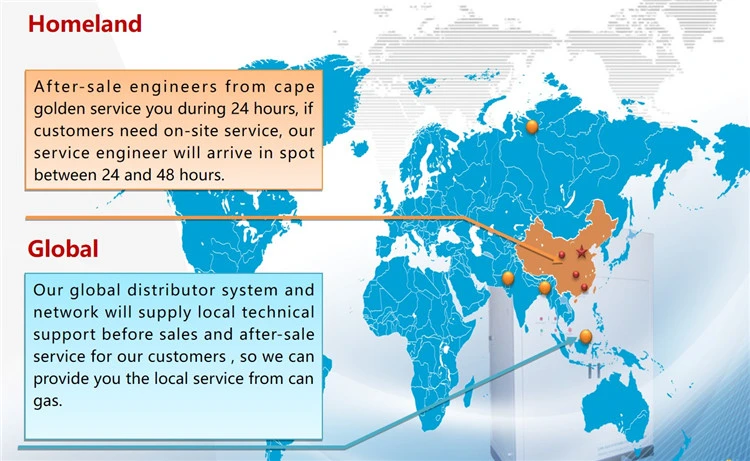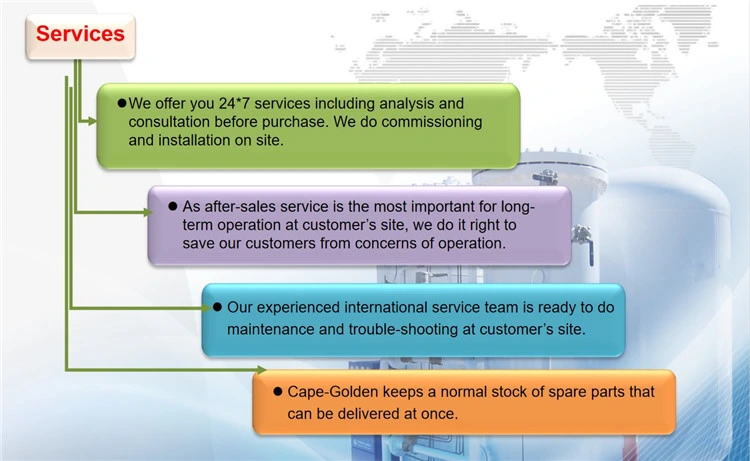 How to get a prompt quotation?
When you send the inquiry to us, pls kindly send it with below technical information.


1) Flow rate (Capacity): _____Nm3/hr
2) Inlet Pressure: ____Bar
3)Discharge pressure: _____Bar
4) Voltages and Frequency : ______V/___/HZ 3 phase
5) Medium (usage)
: