oilless small portable 7.5KW 10HP 220v air-compressor
ZAKF compressor manufacturing co.,ltd is a professional air compressor research, development and production of large enterprises. ZAKF is one of China large professional screw air compressor manufacturer, and the OEM air compressor platform in china.
ZAKF compressor Design, manufacturing at a high starting point, advanced technology, superior level of systematization, its core competencies to guide the development trend of the industry, stable and reliable
.
ZAKF
import
advanced technology from
europe
, through constant practice and improvement, design a new generation of "
ZAKF
" air compressor.
Improved
quality assurance manual, advanced production process, control management program files comprehensive, standardized, ensuring high quality brand name products
"ZAKF"
, stable and durable
.
High quality, intimate service
get the praise from users all over the world.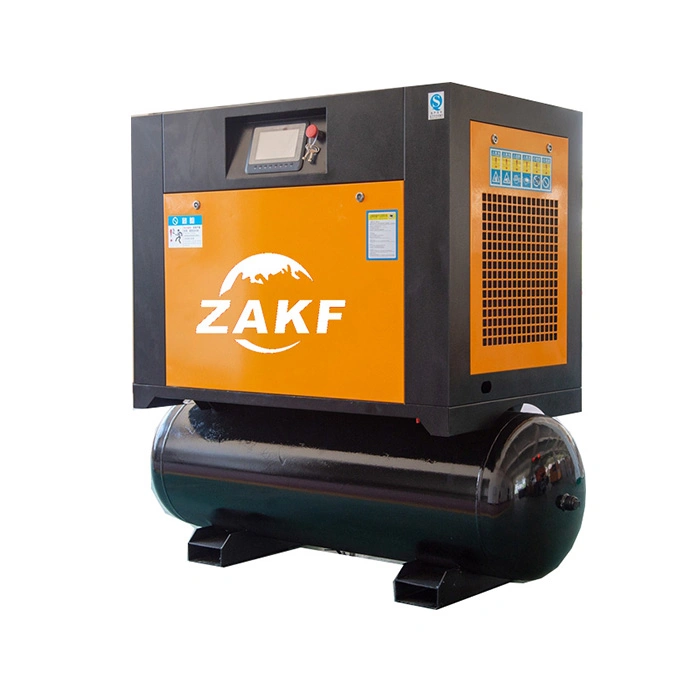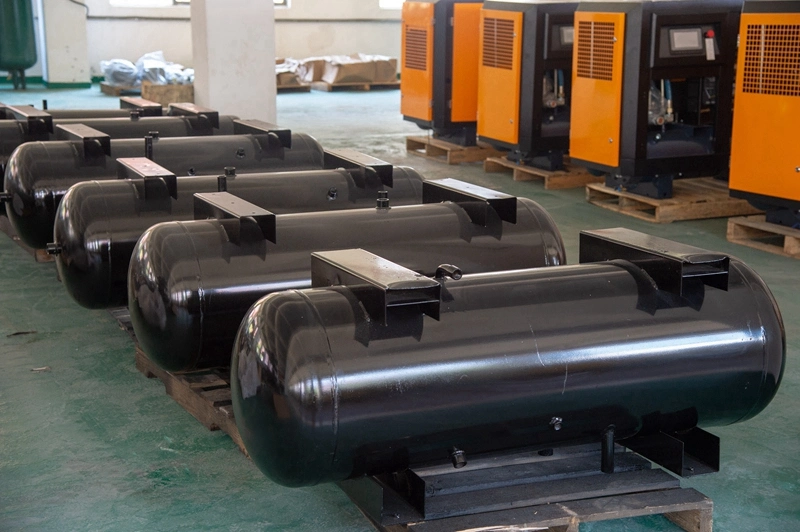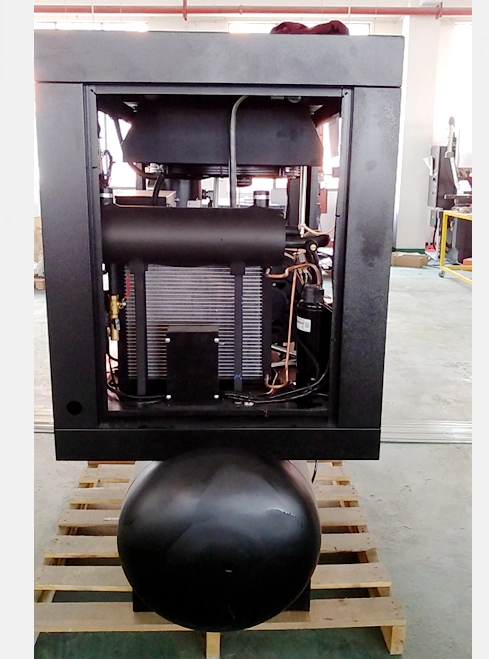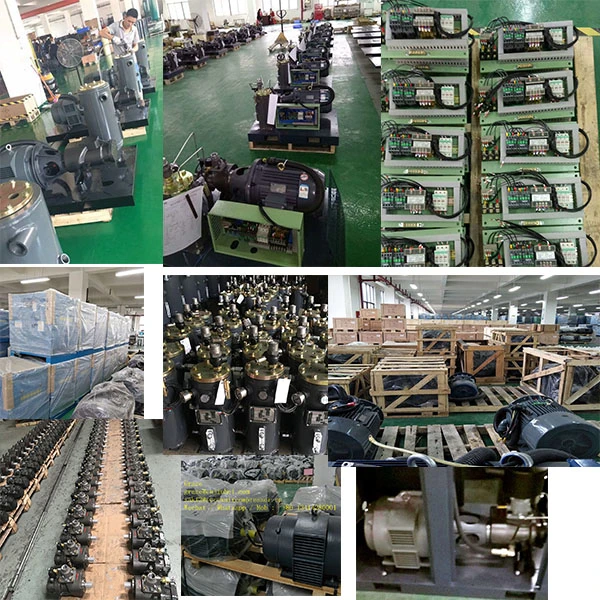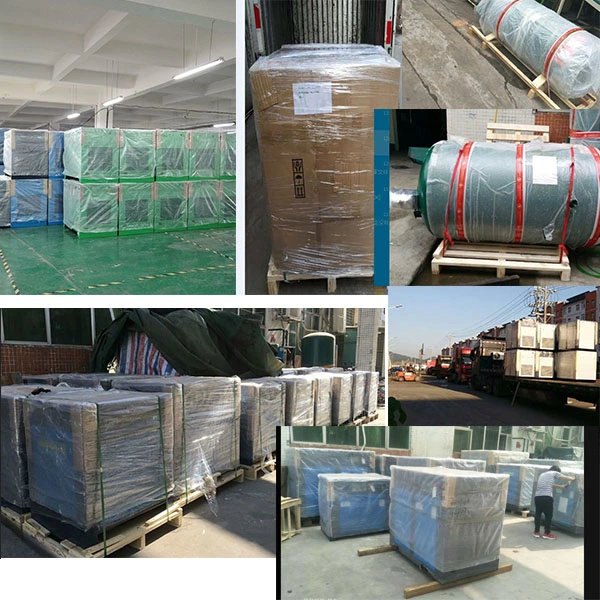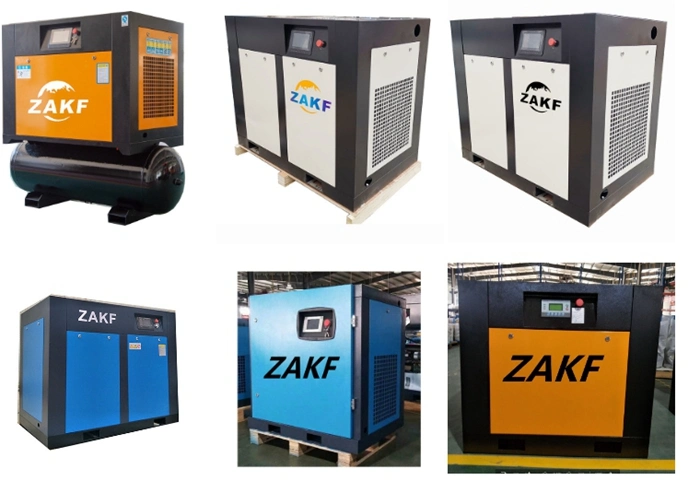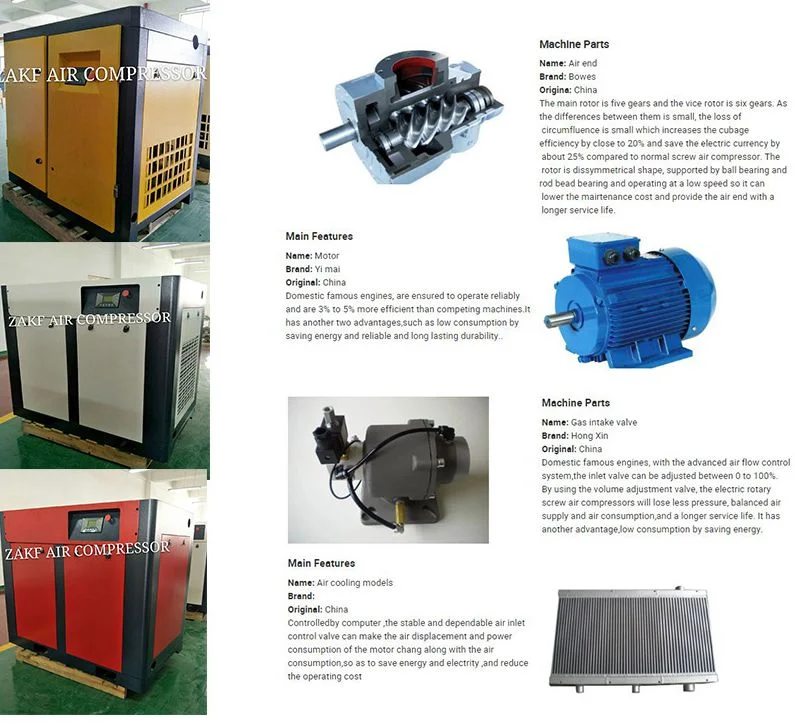 integrated air compressor data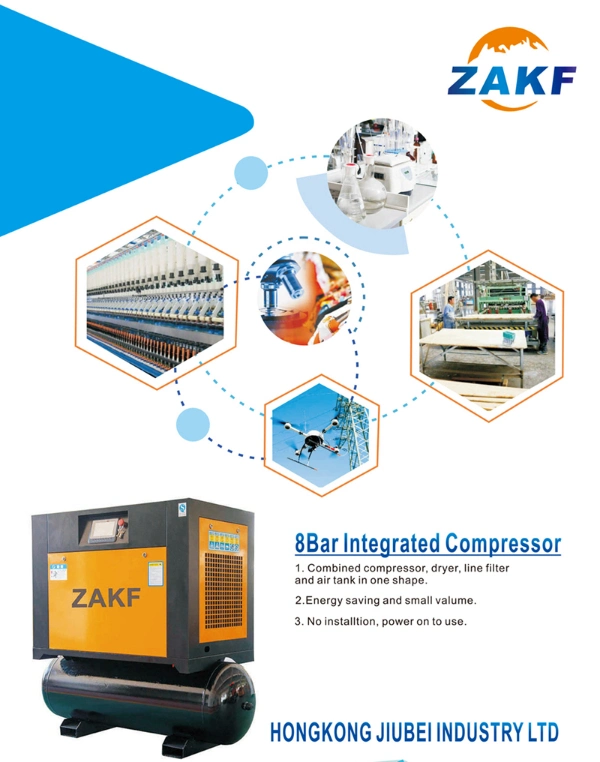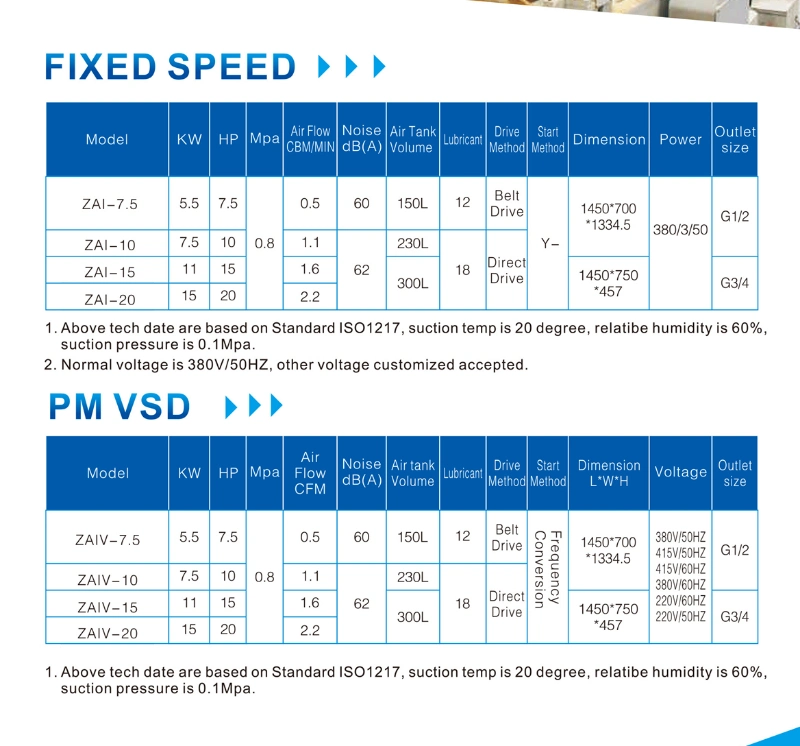 Advantage of ZAKF air compressor
We offer you a caring controller interface,it will guide you very easily control of air compressor,to provide the source
Humanized window prompts
,
showing a variety of languages including stick out a mile,Chinese,Words,human--computer exchange of information convenient,and can upgrade the software.
Electric control system
Reliable quality of Schneider electric element to ensure the long-term,without machine avoidance operation,low energy consumption,reduced low operation cost.
Safe,efficient air filter system
Long life filter design,filter large area,small air breathing resistance,in deep keep air clean and free of impurities.
Efficient oil filter
More effectively remove impurities in lubricating oil quality and deterioration ,the maximum in deep the service life of the host.
Efficient separation of oil and gas
Large volume of oil and gas in the whole barrel the internal pressure ratio optimization ,stability fixed source
Oil and gas separation effect is excellent,by cyclone separation,gravity separation, oil the three stage of the oil separation and fine processing .after the compressed air oil products the amount is controlled in an ideal range.
Body damping device
Effectively reduce the rotation of the body to avoid vibration,low frequency noise by solid resonance produced by the transmission .
Elastic coupling
With the main motor of screw extrude the elastic shaft coupling then ,the maximum guarantee.to the credibility of the connection,transmission high efficiency.
High quality motor
Using high-quality name brand motor,protection grade IP23,insulation grade f ,also according to the user special requirement separate design.
compressor machine : 1year
Airend : 2years
Motor : 1year
ZAKF Screw Air Compressor USE on The World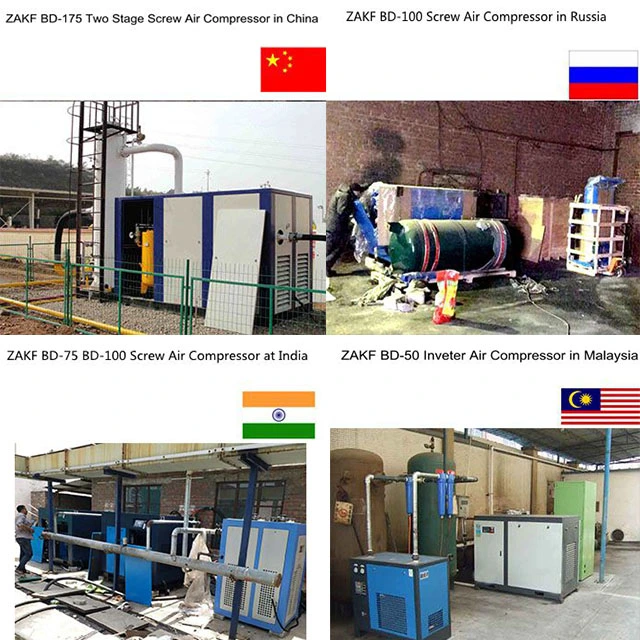 Our Customer