1.Maintenance free drive system.
- The GA drive system is 100% maintenance free - eliminating the risks inherent to the greasing of conventional motor bearings.
- Patented technology allows the drive system to run in ambient temperatures up to 55°C/131°F.*
2.Oil filter.
- A high efficiency oil filter removes 300% smaller particles than a conventional filter, providing clean oil to extend the lifetime of all lubricated parts in the compressor.
- The oil filter rating of ß12=75 sets a new industrial compressor standard that is fully compliant with ISO 16889.
3.Aftercooler with integrated water separator.
- The GA's aftercooler with integrated water separator immediately removes 100% of condensate - avoiding the risk of corrosion in downstream equipment and improving air quality compared to conventional cyclone separators.
4.Electronic water drains.
- The GA's no loss drains eliminate the waste of compressed air that conventional drains create.
- The drains communicate with the compressor controller to ensure the constant removal of condensate.
- A large diameter drain port removes the potential for clogging, providing trouble free operation.
5.Electrical cubicle cooling booster.
- The main cooling fan cools the electrical cubicle, ensuring operating temperatures are strictly regulated even in ambient temperatures up to 55°C/131°F.
6.Oil separator.
- Innovative filter material removes oil particles from the compressed air while minimizing pressure drop. This results in optimal air quality at the highest efficiency.
7.Inlet valve.
- The inlet valve is sized for maximum flow to eliminate any inefficient pressure drops.
- The valve is operated through vacuum and air pressure to offer superior reliability compared to spring operated inlet valves.
8.Inlet filter.
- A heavy duty air intake filter protects the compressor components by removing 99.9% of dirt particles down to 3 microns.
* Standard up to 46°C/114.8°F, optional high ambient version up to 55°C/131°F.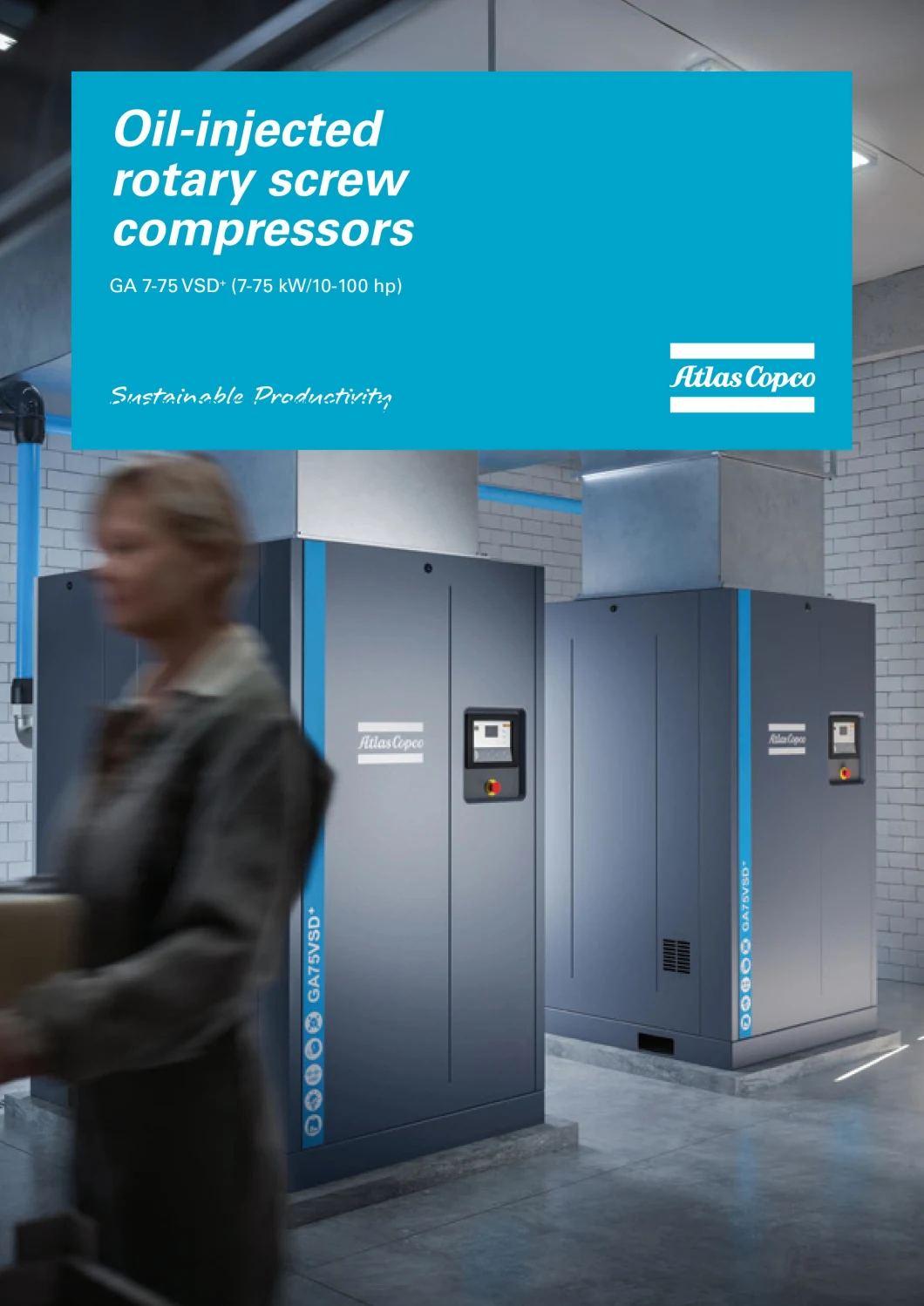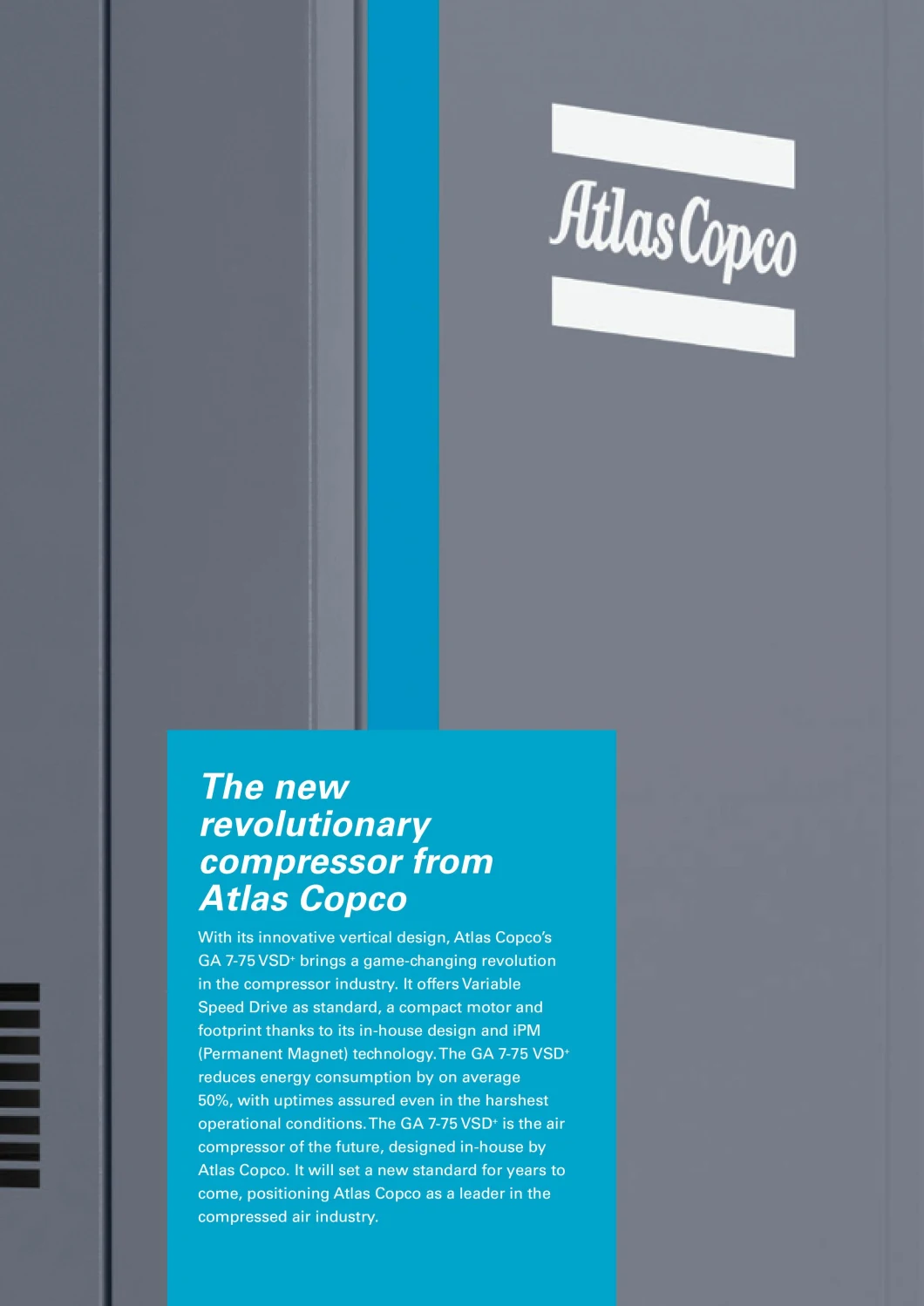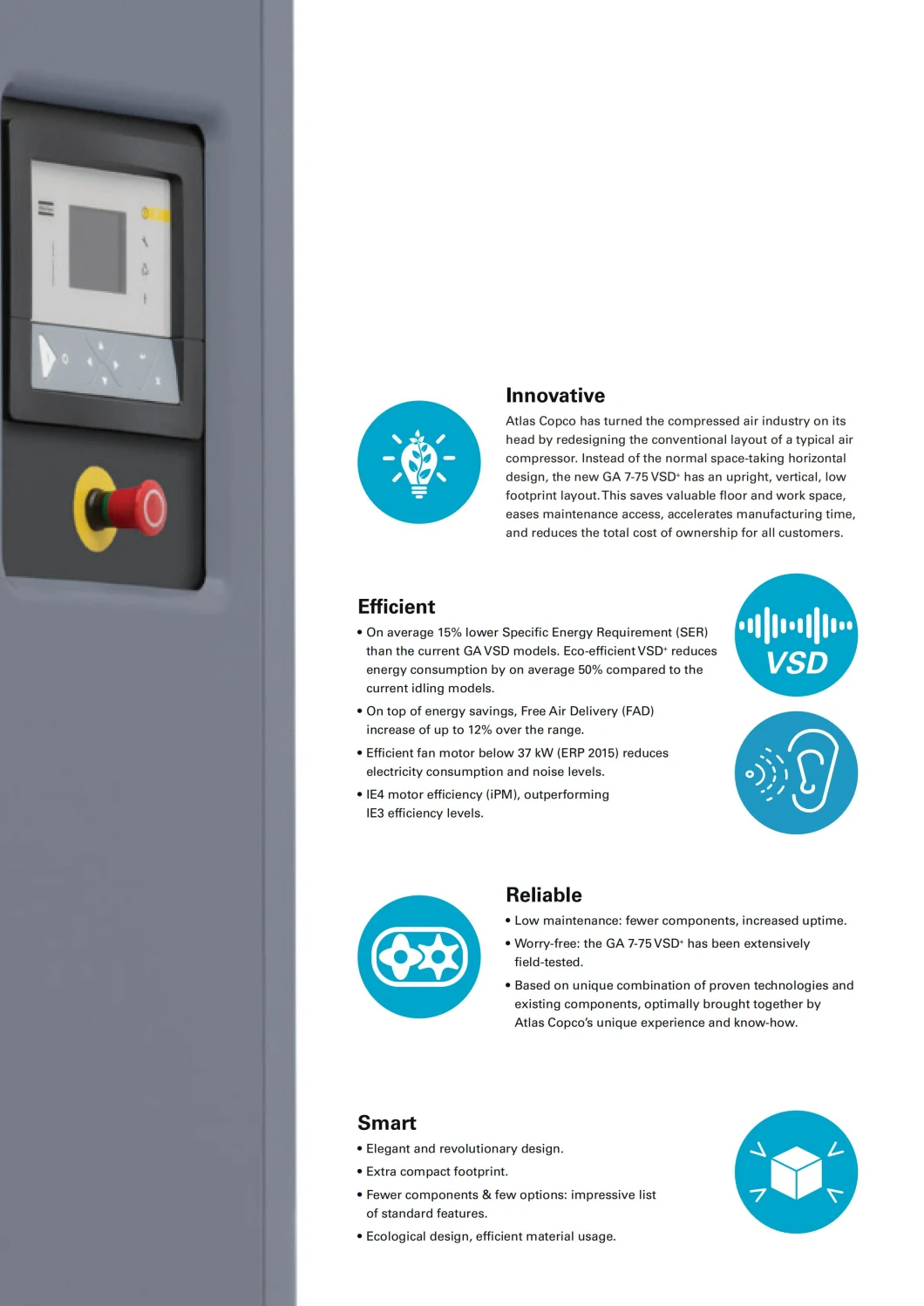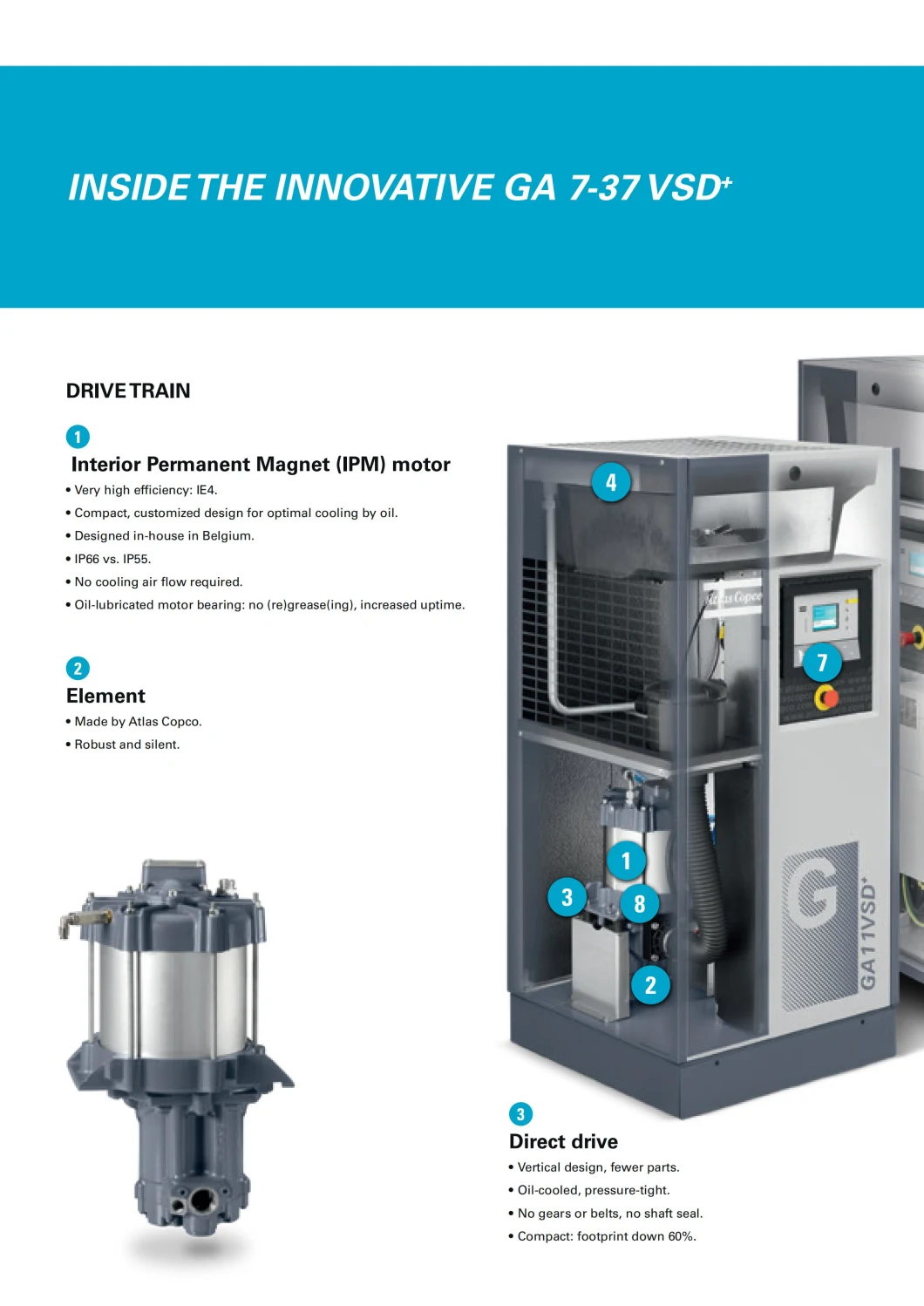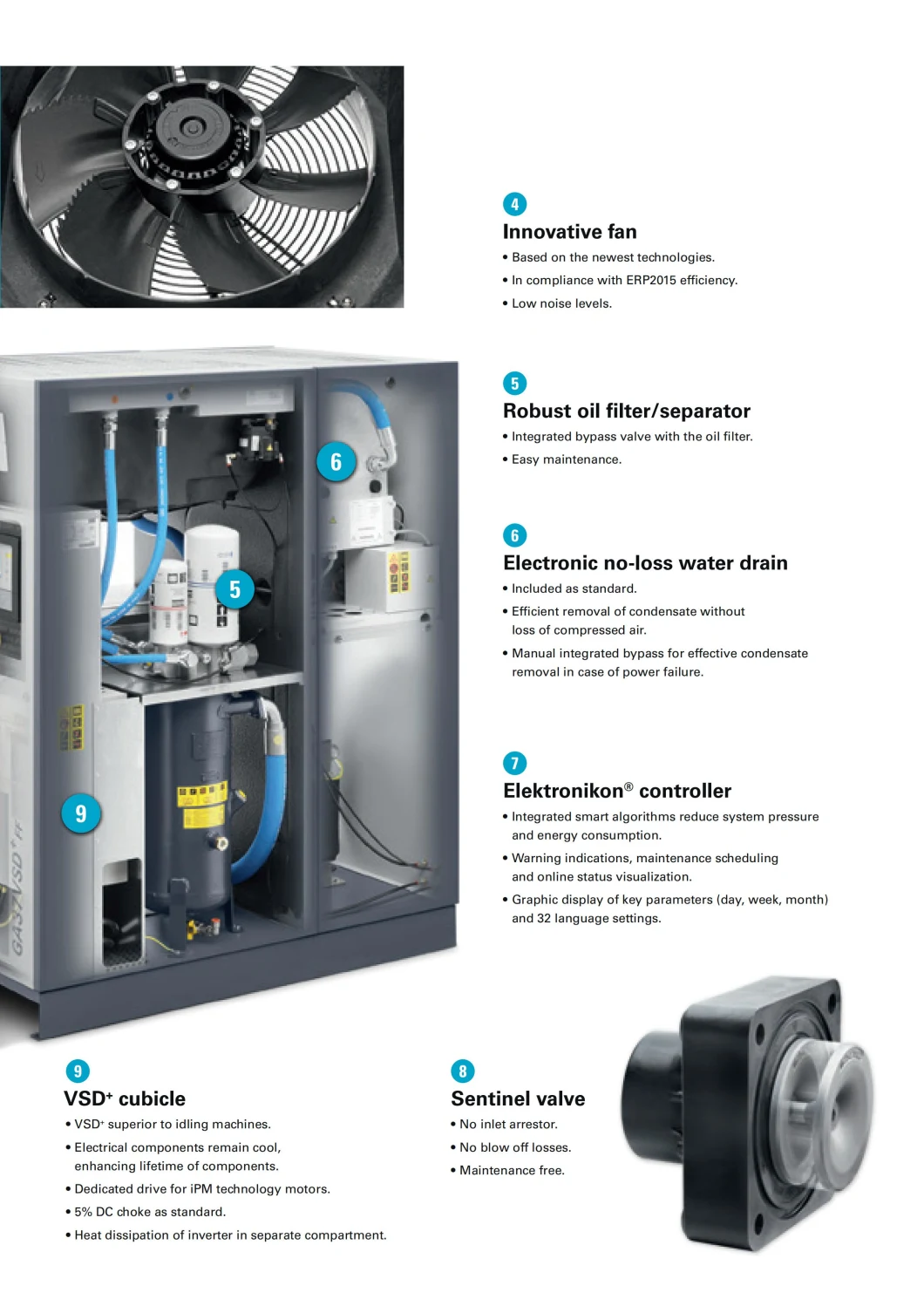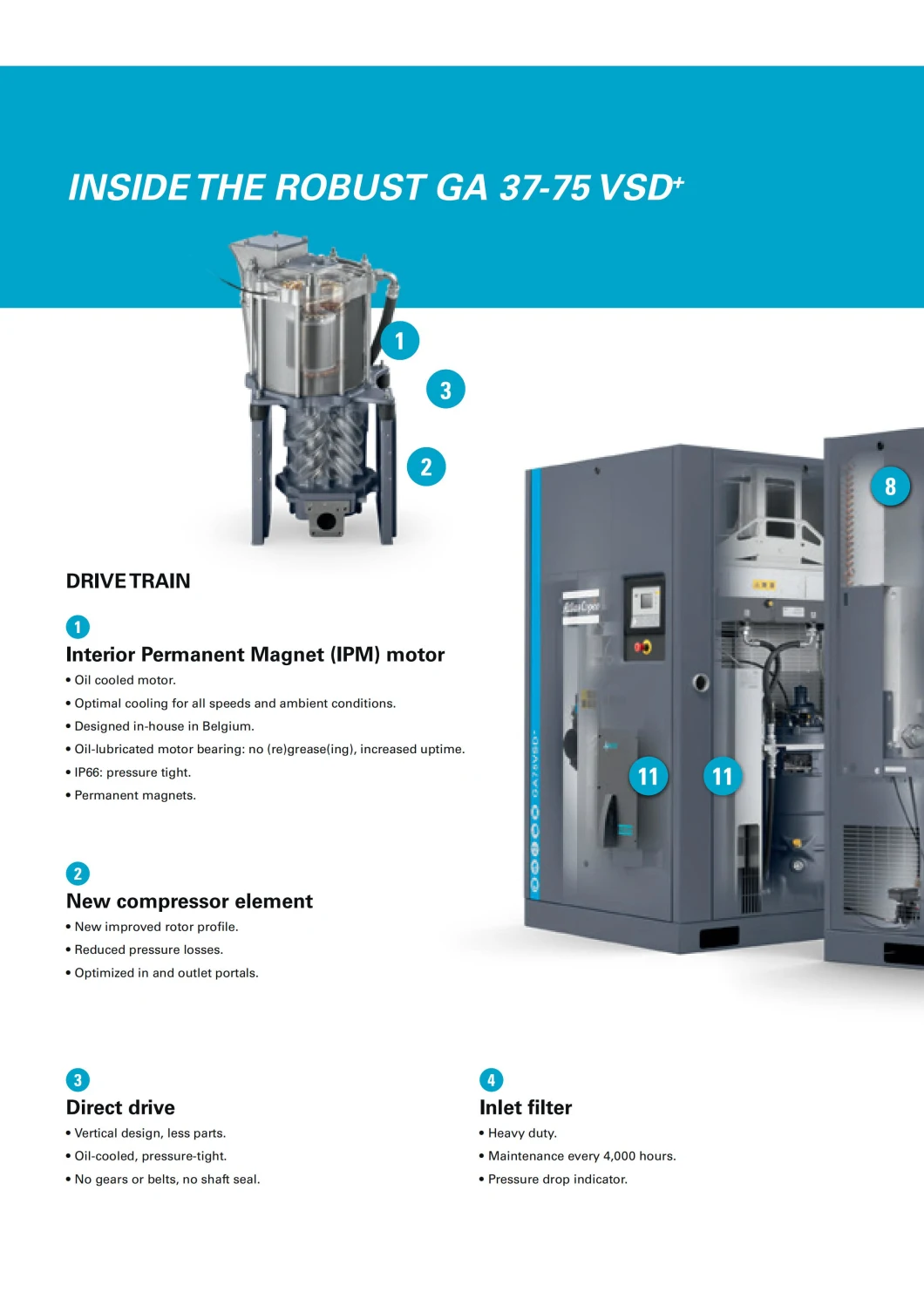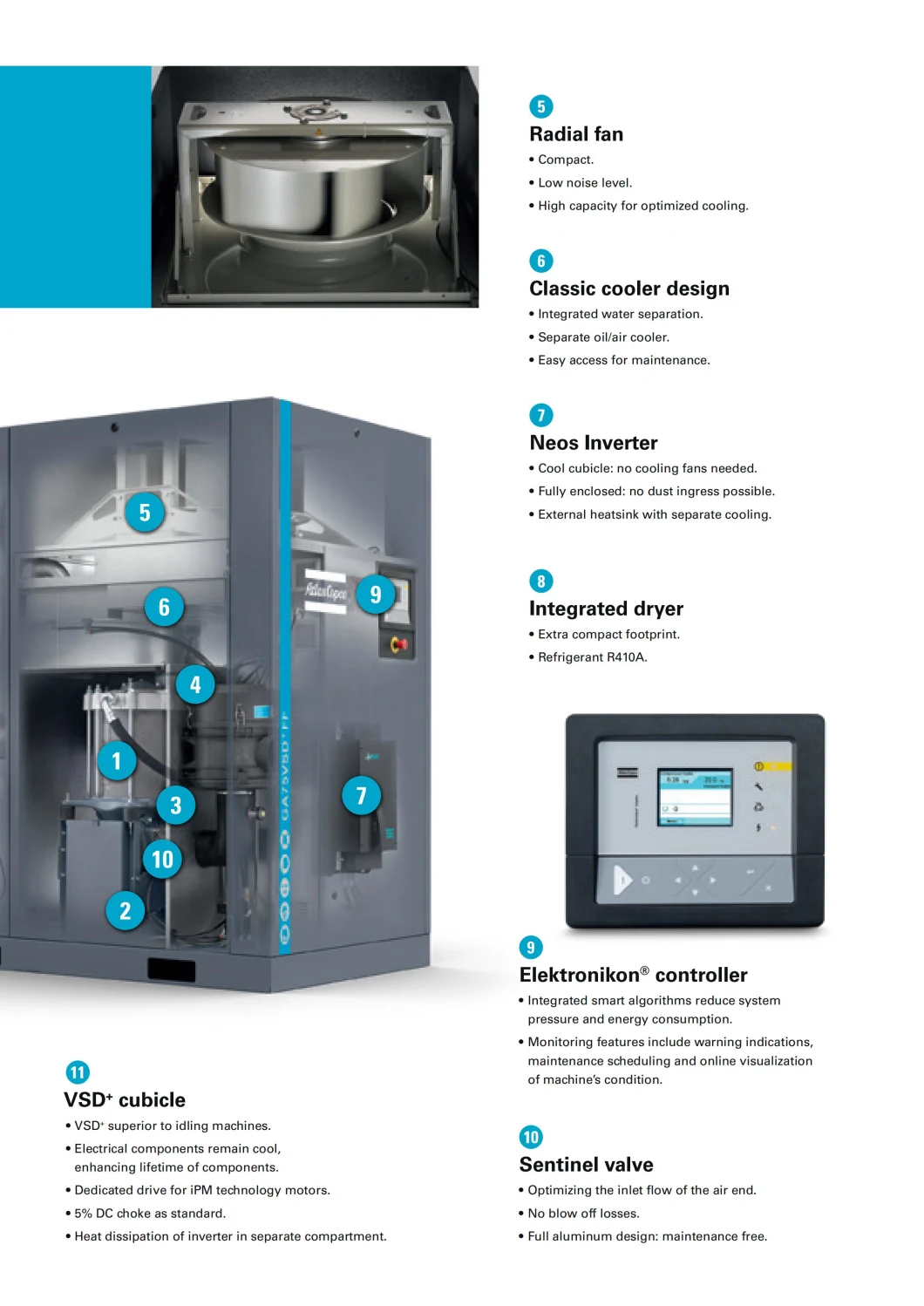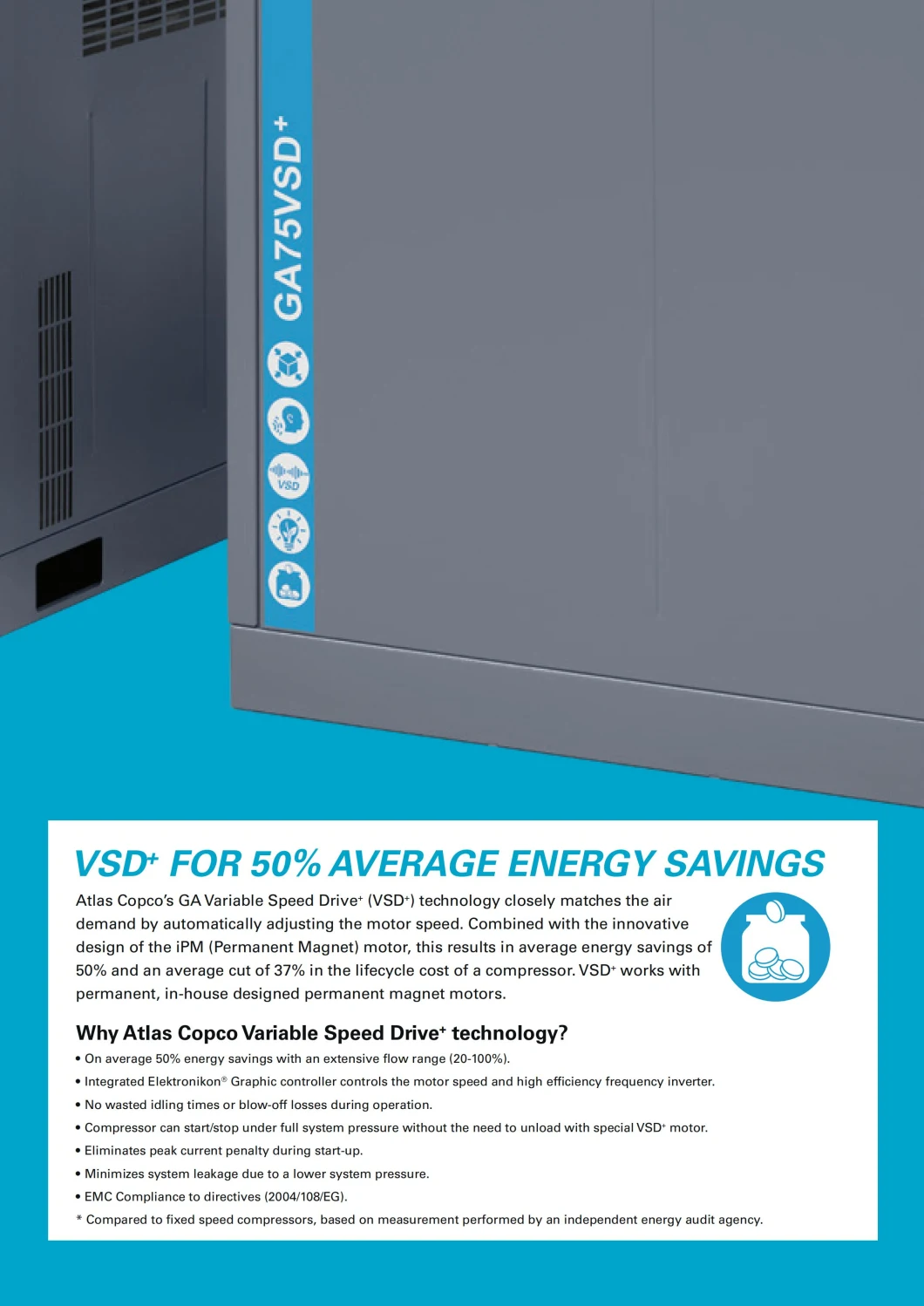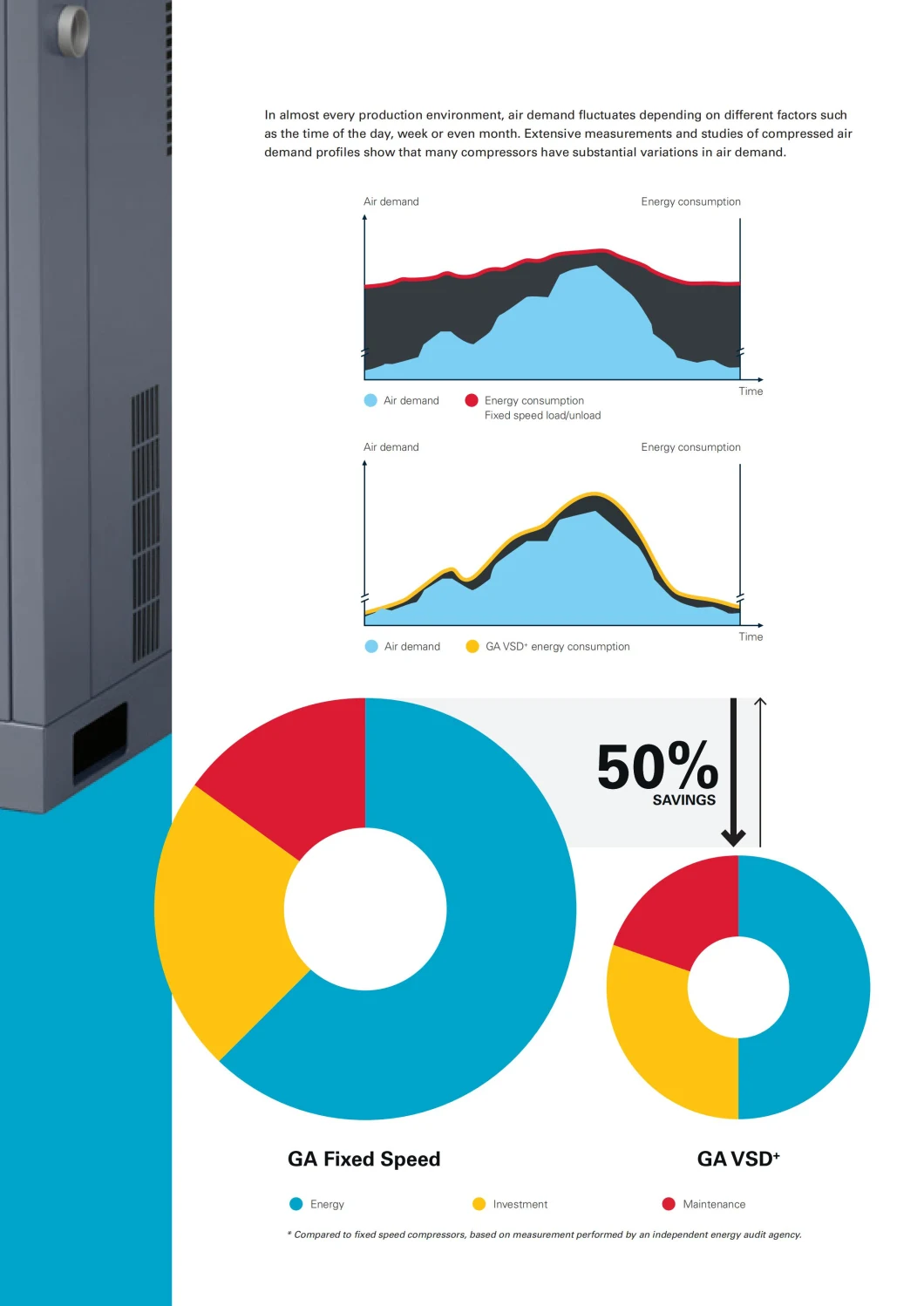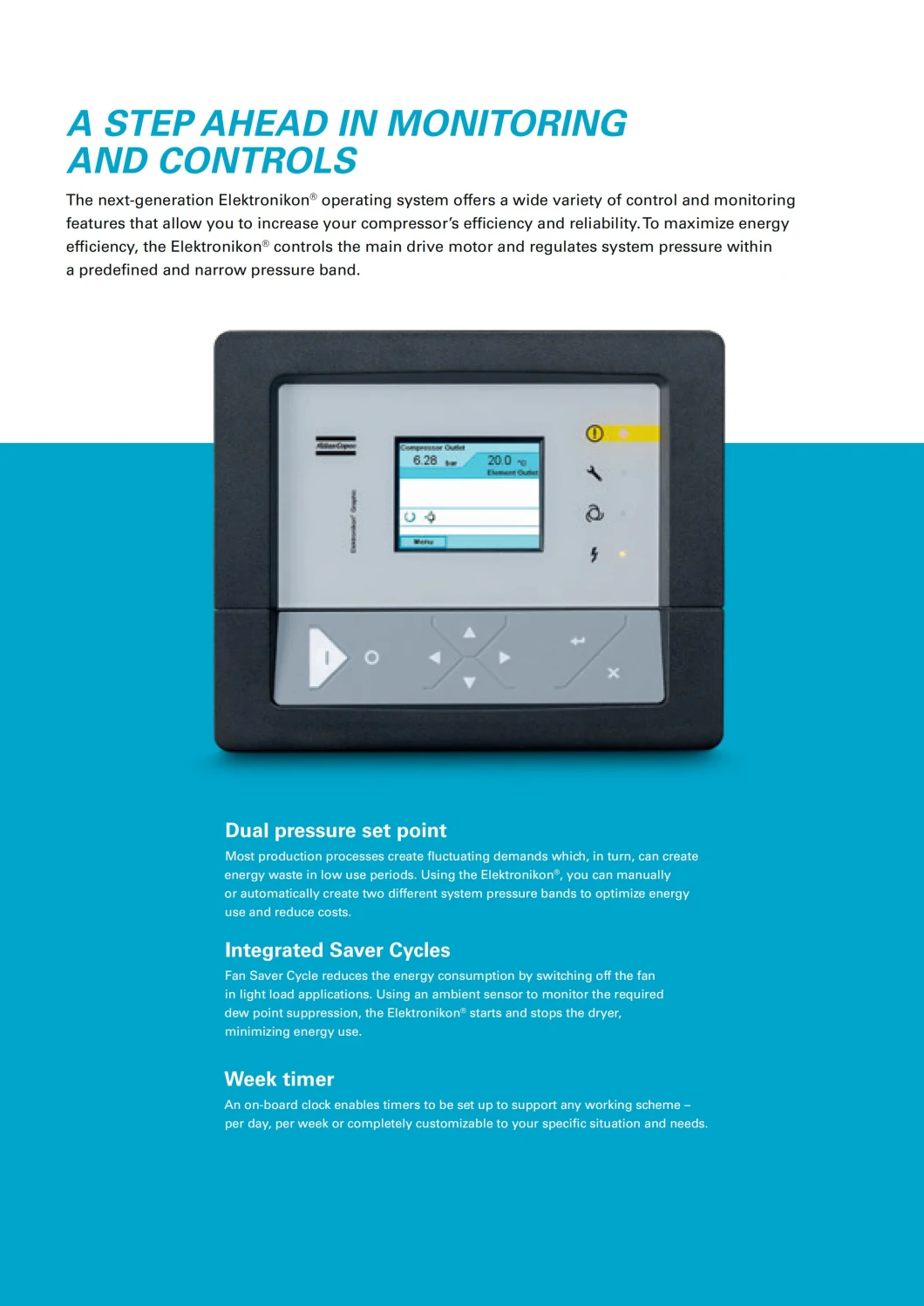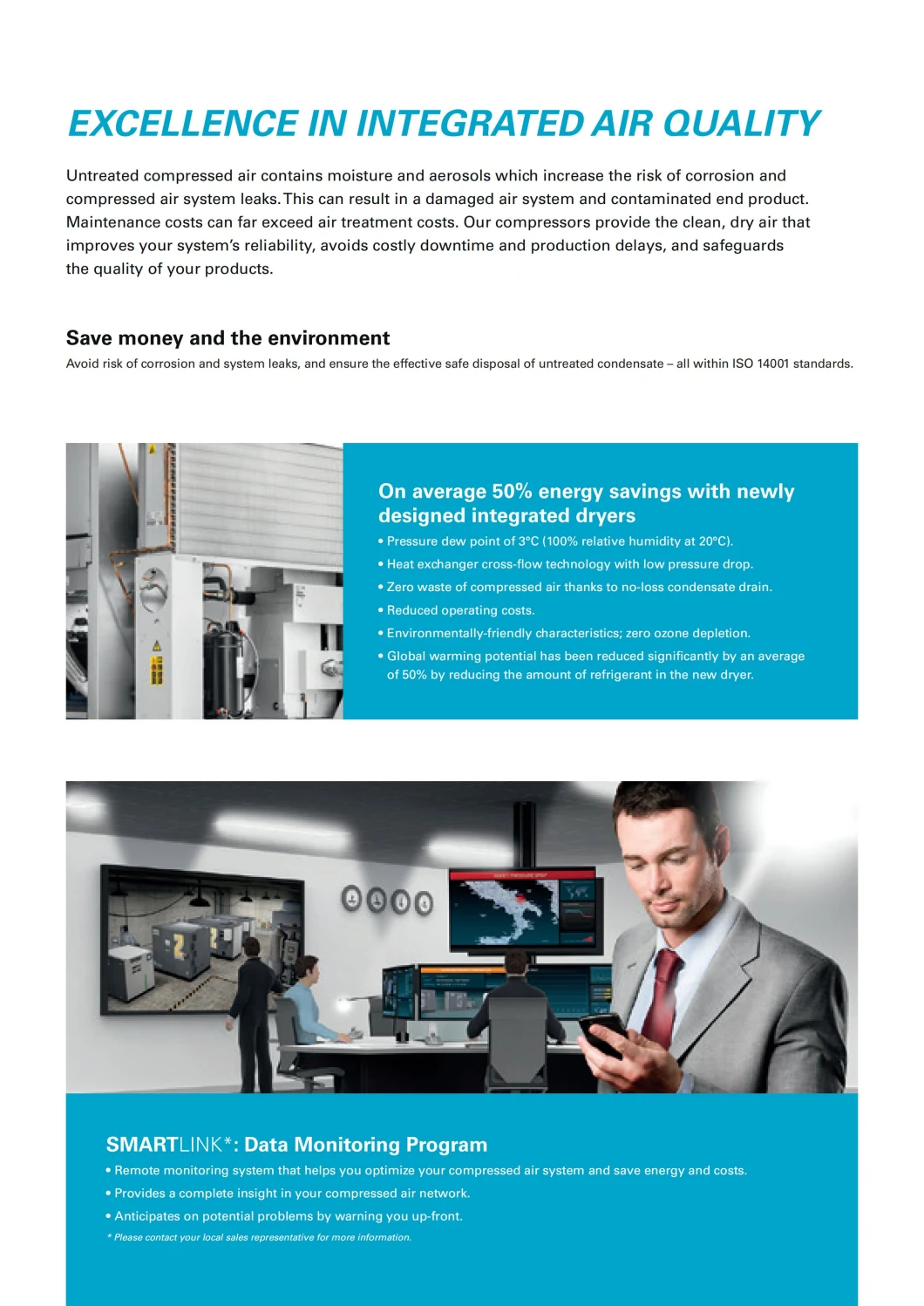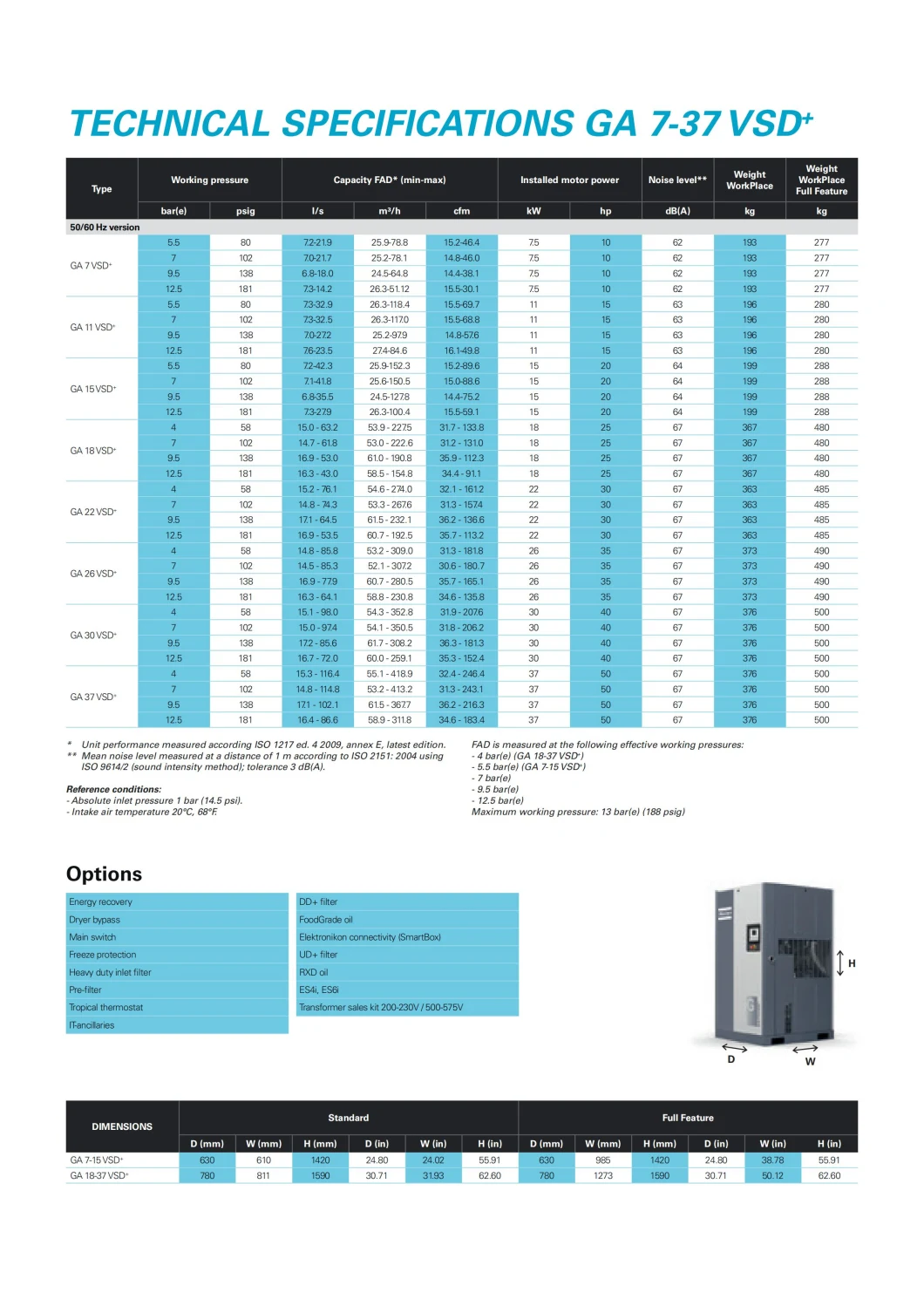 JIANGXI SAIFU INDUSTRY CO., LTD
Web: mikovs.en.made-in-china.com