air cooler
1614928700 coolers
air compressor cooler
air compressor air cooler
air compressor spare parts
compressor cooler
cooler
air compressor parts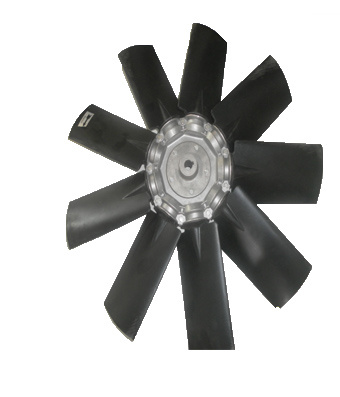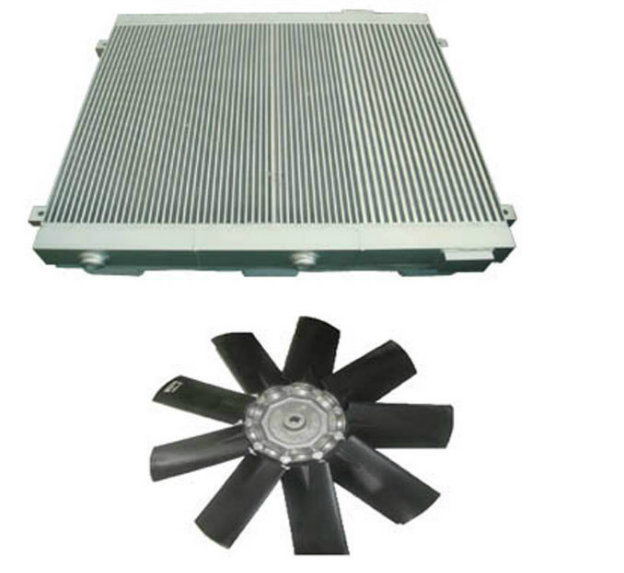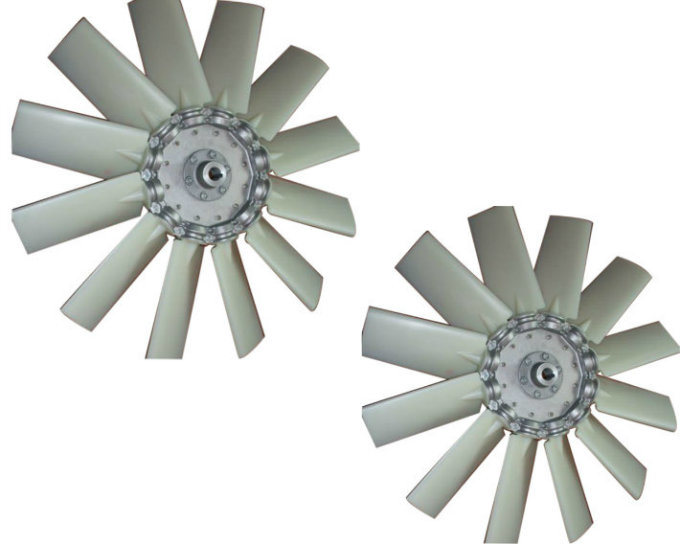 Specifications
Scew Compressor Model GA 150, Part number 1614928700. HOLE DIA: 2.8CM, DIAMETER: 710MM, FAN BALDE: 9pcs
oil cooler product and packing
oil cooler payment and shipping
FAQ
1. What's Minimum Order Quantity of your air compressor part?
the MOQ is 1pc, need you pay for the delivery cost.
2. What's kind of your packaging for the air compressor part?
neutral packing or brand pack as your requirement
3. Could I get some samples? How could i pay the sample payment?
yes, we can provide sample, but not free.
payment: paypal, westunion ,TT
4. How long is your Delivery Lead Time ?
If there is stock, the lead time is about 2 WORKING DAYS after we get the payment, if need to be produced, it depens.
5. Could you Calculate the shipping cost for me?
Yes, we are honored to do that for you! Before the freight , please well let us know which seaport or airport near your place.
6. what's the delivery way?
shipping way: air freight, express, sea
Why all the customers choose us ?

OEM and Customized screw air compressor cooler






Specification


1)Material: aluminum
2)Fin Type: perforated-fin, wavy-fin, serrated-fin,
plate-fin and louvered-fin
3Main features: high strength, high heat conductivity,
4)Applied fields:
intercoolers and aftercoolers for piston compressor
oil coolers and aftercoolers for slide compressor
oil-jew screw compressor


Producing
Process

Blanking -> Fin Punching - > Cleaning - > Core Assembly
- >Vacuum Brazing ->Part Machining -> Welding -> Pressure Test -> Drying ->Overall Inspection -> Painting -> Packaging






Advantages

1)We can provide OEM service of het exchangers totally
according to customers'requirement.
2)We can print logo according to buyers' requirement
3)We have been qualified by ISO9001:2000 since 2004
4)We has exported to many countries, such as Korea, USA, etc.
5)Our products are always aluminum plate-fin heat exchanger/
oil cooler /intercooler/aftercooler and so on






Reason for choosing us

1) Design term: We have professional design team.
2) Professional factory: We are manufacturer, specializing in
manufacturing heat exchangers for over 10 years,
competitive price with good quality.
3)Large productivity: 60 tons per month.
4) Sample:We can give out sample within 10 days,
the shipment charge usually paid by buyers.
5)Rapid response to your needs:We will reply within 24 hours
after receiving you letter.If you have urgent thing,welcome to call us.
6)The Most Efficient Service, Best Quality and Excellent Reputation
Business scope:
Mechanical Seal Temperature Sensor Pressure Sensor
Maintenance Kits Solenoid Valve Thermostatic Valve
Air intake Valve Pressure Maintaining Valve Wheel Gear
Air Filter Oil Separator Oil Filter
Oil Level Indicator Circuit Board & Master Controller
NO
Model
Description
P/N
1
GA11-22
Unloading valve kit
2901000201
2
Min pressure valve kit
2901000600
3
Drain valve kit
2901071200
4
GA30-37-45
Drain valve kit
2901021900
5
Min pressure valve kit
2901021800
6
Check valve kit
2901021200
7
Oil stop valve kit
2901021700
8
Unloading valve kit
2901021100
9
Thermostat valve kit
1619733300
10
GA55-75-90C
Oil check valve kit
2901007200
11
Check valve kit
2901007700
12
Min pressure valve kit
2901021800
13
Unloading valve kit
2901044800
14
Thermostat valve kit
2901007400
15
Drain valve kit
2901084500
16
Drain valve kit
2901007300
17
Oil stop valve kit
2901108400
18
Unloading valve kit
2901029900
19
GA90-250
Test valve kit
2906009300
20
Oil check valve kit
2906009400
21
Min pressure valve kit
2906009600
22
Regulating valve kit
2906009100
23
Thermostat valve kit
1619756000
24
Unloading valve kit
2906056300
25
Connector kit
2906057100
26
Drain valve kit
2901074900
27
GA22+
Unloading valve kit
2902016100(with blow off valve)
28
Unloading valve kit
2902016100(without blow off valve)
29
Check valve kit
2901050301


Oil stop valve kit
2901021701
30
Min pressure valve kit
2901145300
31
Thermostat valve kit
2901161600
32
GA37+
Unloading valve kit
2901162200(with blow off valve)
33
Unloading valve kit
2901162200(without blow off valve)
34
Check valve kit
2901050301
35
Oil stop valve kit
2901108401
36
Min pressure valve kit
2901145300
37
Thermostat valve kit
2901161600
38
GA75+
Unloading valve kit
2901146300(with blow off valve)
39
Unloading valve kit
2901146300(without blow off valve)
40
Check valve kit
2901050301
41
Oil stop valve kit
2901108401
42
Min pressure valve kit
2901145300
43
Thermostat valve kit
1622375980